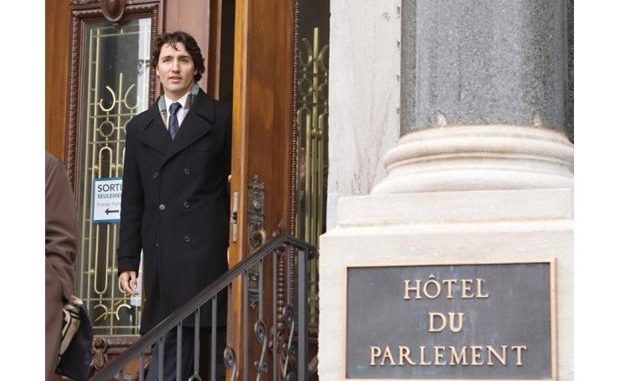 The ministers of Parti Québécois implied an expression of irritation on Thursday, when the recently elected new leader of Liberal Party of Canada, Justin Trudeau, visited the provincial capital expecting to meet with Premier Pauline Marois. Ultimately the leader had to compromise on meeting with the newly-elected leader of the Quebec Liberal Party, Philippe Couillard, and Coalition Avenir Québec Leader, François Legault.

The Minister of International Relations, Jean-François Lisée, who is deemed as the smoothest member of the Marois cabinet, referred to Trudeau's visit as "the young prince down from Ottawa to see his subjects," asserting that the federal leader was treating Quebecers like "vassals." Whereas, Premier Marois asserted that she will be delighted to meet Trudeau when both their schedules allow it. This incident has taken place only two days after the Quebec National Assembly adopted a unanimous resolution, proposed by Marois, asking Ottawa to open its archives related to the 1981 events leading to the partition of Canada's constitution from Britain's parliament. The motion was dismissed by Trudeau on Tuesday, who alleged that it was an attempt by the Parti Québécois to "create a new myth" and provoke new quarrels with Ottawa.

The motion tabled by Marois was prompted by the revelations made in a book authored by Dawson College historian, Frédéric Bastien, titled La bataille de Londres. The book quotes British Foreign Office documents from 1981 alleging that Supreme Court of Canada chief justice, Bora Laskin, spoke to Canadian and British officials. Bastien has said the Canadian government only provided him with redacted copies of its documents for that period.