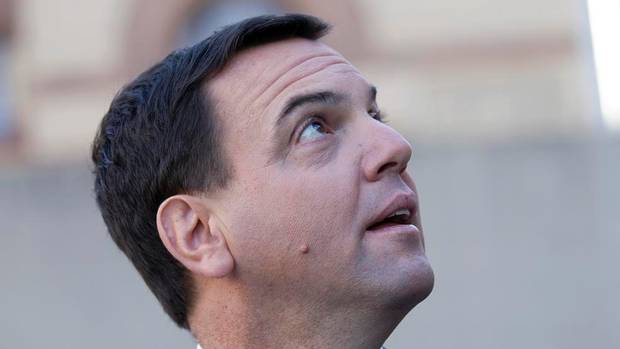 This article was last updated on April 16, 2022

It has been learnt by the Progressive Conservatives sources that Ontario's Progressive Conservatives plan to destabilize the Liberal government before it attempts to tables a budget, on Monday, using the controversial issue of costly gas plants cancellations. This tactic is intended to strengthen the pressure on the third party New Democrats in order to benefit the Tories by triggering an election.
The NDP have amalgamated with the PCs in order to sabotage the Liberals over the gas plants, although they have kept a back door open for backing Finance Minister Charles Sousa's budget and allowing the government to survive. However, New Democrats allege that it is doubtful whether the motion will come to a vote and asserted it to be a purely symbolic move. A source from the NDP alleged that even though the motion might be put forward by the PCs, it still needs the consent of the government to ensure being voted upon.
A recently released report of the Ontario's Auditor-General revealed last week that the cost of cancelling the unpopular power plant in Mississauga was in fact $275-million, i.e. $85-million extra than the claims made by the Liberals. An upcoming audit on the cancellation of an even larger plant in Oakville is anticipated to expose that the cancelling cost was actually $40-million in additional to the claims made by the government. These expensive cancellations of power plants are seen as a political strategy to claim the local opposition to the plants, in order to win Liberals seats in the area during the 2011 election.
You can publish this article on your website as long as you provide a link back to this page.