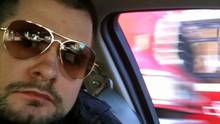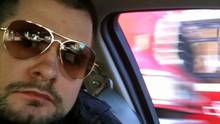 The Toronto police officer charged with second degree murder in the death of a Mr. Sammy Yatim, Constable James Forcillo, has been granted bail in the amount of $510,000, along with four sureties including his wife. Defense lawyer representing Constable Forcillo, Peter Brauti, mentioned that his client is set to be released later today. Mr. Brauti alleged that "he's not going to run or hide," boasting that he's rather going to walk out a main door of the courthouse.

The conditions set for the bail were considerably moderate as Constable Forcillo was compelled to seek written permission from the Crown before, or in case, he had to leave the province of Ontario. A publication ban is automatically assumed on all pre-trial hearings, which prevents media from reporting on the details of the proceedings or any evidence presented. Towards the end of the proceeding, a court date was set for Sept. 30 at 9 a.m., for a judicial pretrial hearing to set the court schedule.

Constable Forcillo was transported to the courthouse in handcuffs and refrained from speaking anything at the initial hearing. He was brought in and out of the courtroom through a door alongside the justice. No members of Sammy Yatim's family appeared to be present in the court, although a brunette woman, believed to be Constable Forcillo's wife, was escorted by a police officer in civilian clothes down the front steps of Old City Hall.