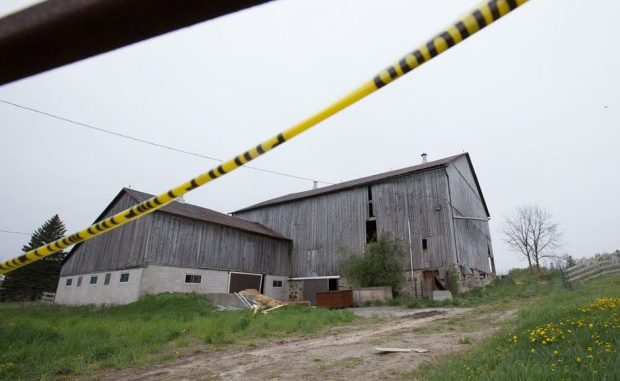 Toronto police are once again going through the Waterloo-area farm of a renowned accused murderer, Dellen Millard, in order to find new clues that could help in the ongoing investigation of disappearance of a missing 23-year-old Toronto woman named Laura Babcock. In light of new information, police started to execute a fresh search warrant on the farm at round 8 a.m. on Monday morning.

Previously, police had discovered charred remains of Tim Bosma from the same property that is located near Ayr, Ont. Mr. Millard, and 25-year-old Mark Smich, are also prime suspects facing charges for the first-degree murder of Bosma, who was a 32-year-old husband and father from Ancaster, Ont. The farm was searched for the second time in order to find evidence that could help in the disappearance of Ms. Babcock in June. Even though police were unable to find anything during their previous search, it has reopened the case of Wayne Millard, Dellen Millard's father, who died of an apparent self-inflicted gunshot in November 2012.

Investigators claim that Ms. Babcock and 27 year-old Mr. Millard were "romantically linked," which is also reciprocated by Ms. Babckock's cell phone record that shows last call being made to Mr. Millard before her disappearance. Mr. Bosma was last seen attempting to sell his pickup truck, for which he went on a test drive on May 6 with two strangers who had contacted him via his online ad. Later after a week, his charred remains were found on Mr. Millard's farm.