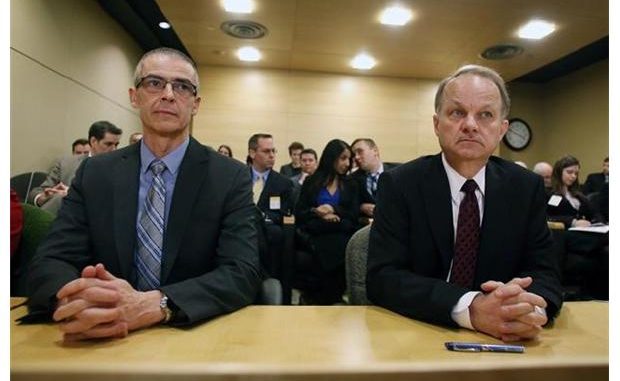 In an iconic statement collaboratively echoed by Canada's two spymasters and the country's top national security officials on Monday, it was stressed that Canadians are not being unlawfully spied upon by their agents. Furthermore, top officials insisted that any proposal to increase political oversight of their activities shall be viewed with "caution."

The seldom witnessed trio defended the activities of the country's national security apparatus in light of several allegations made few months ago regarding dubious surveillance operations and other cynical activities of the Communications Security Establishment Canada and the Canadian Security Intelligence Service. Addressing the Senate committee on national security and defence, the national security adviser to the prime minister, Stephen Rigby, mentioned that "Canadians are well served by the security and intelligence agencies and also by the bodies mandated to review them. I state this with confidence." Similar evaluation was made by CSIS director, Michel Coulombe, soon after which the committee heard the views of the CSE's head, John Forster.

CSE is the same ultra-secret foreign signals intelligence agency that was accused last week of secretly collecting electronic data from the anonymous random cellphones, laptops and mobile devices of people travelling through an unnamed Canadian airport. Forster completely refuted the stories running in the press and stated adamantly that in all CSE activities "lawfulness and privacy are our most important principles." These comments were made soon after the House of Commons debated on Tuesday whether to establish a parliamentary committee to provide greater oversight of the CSE.