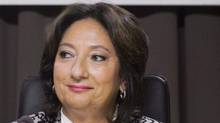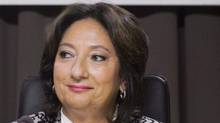 An investigator working with Quebec's corruption inquiry, Michel Comeau, made a shocking testimony asserting that the Quebec's public hydro utility paid a dozen unionized crane operators to do nothing over two years. Mr. Comeau alleged that his team of investigators consulted more than 70 workers from several major construction projects across Quebec, majority of which refused to testify at the Charbonneau inquiry.

It was found that Hydro-Québec paid crane operators represented by the powerful union, FTQ-Construction, for the work that was actually done by German operators at the Péribonka hydro project during 2005 to 2007. Mr. Comeau elucidated that the project had gotten off to a slow start since the union repelled allowing Germans to work on the site. He stated that "the [Quebec] workers were angry, saying the Germans are taking our jobs." It was added that "the launch was very difficult. The Germans were bullied. Their trailers were vandalized."

Mr. Comeau alleged that after all Hydro-Québec, the union and the German company, Bauer, agreed to a deal to start work on the $1.3-billion project. Consequently, the FTQ-Construction crane operators were allowed to be absent, play cards or sleep in their trailers while the work was done. According to Mr. Comeau's investigation, several operators even earned more than $80,000 a year while they stayed home. He stated that "If you want to talk about an aberration, this was one. It was tolerated and everyone knew." Meanwhile, Hydro-Québéc officials claim that the workers were paid as part of their "risk management" plan.