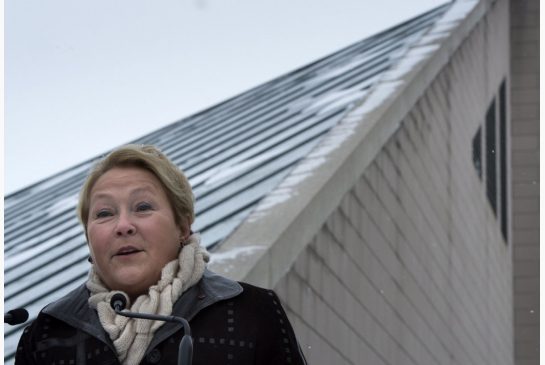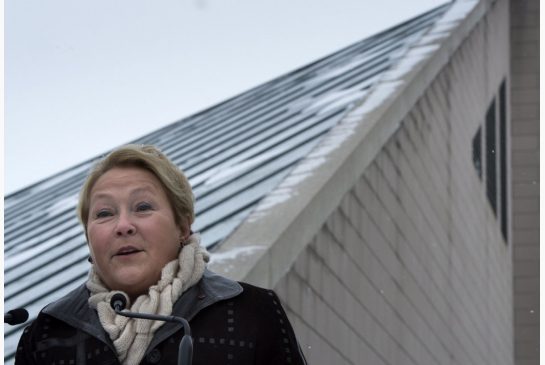 In a statement issued by Parti Québécois Leader, Pauline Marois, she called on Ottawa to foot the bill if Lac-Mégantic wants to change the path of the rail line passing through the eastern Quebec town, where a runaway train explosion demolished buildings and killed 47 people last summer. Speaking at an astronomy centre in the Mont-Megantic national park, Marois alleged that "railways are their responsibility, so it will be up to them to assume the costs incurred if we are to go ahead with the rerouting."

According to Marois, she will be working with the management of the disaster-stricken town to figure out the cost of moving the line so trains don't pass through the downtown core. She pegged the cost to range from $150 to $175 million. Ottawa agreed to pay half the $50-million cost for the first portion of clean up and reconstruction last month. Marois pointed out that it took months of negotiations to convince Ottawa to come up with its share.

Speaking about the cleanup efforts, Marois alleged that "they've started down the path, but they didn't do everything they should have." She had hoped to be able to increase rail safety measures, but now she alleged that "we'll keep pressing them." The runaway railcars carrying crude oil exploded in the centre of Lac-Mégantic last July, causing a disaster that grabbed international attention as it sparked serious questions of safety and oversight regarding the transportation of dangerous goods by train.