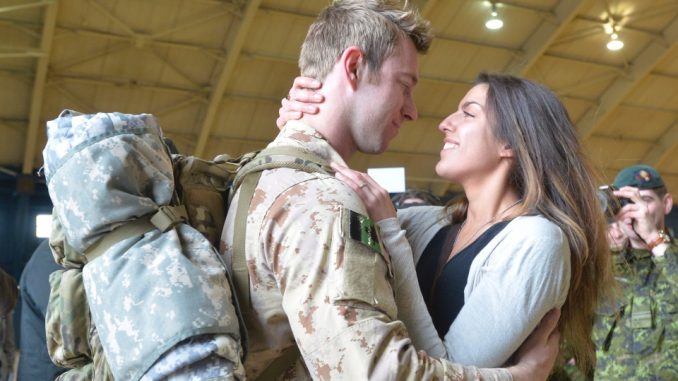 The last 93 Canadian soldiers returned home to their loved ones after serving in Afghanistan amid outstretched arms and big smiles on Tuesday. More than a few emotional reunions took place as soldiers embraced their spouses, children and family members inside an Ottawa hangar. Commenting at the time, Maj. Gen. Dean Milner stated that "it's fantastic … it's great to be back," adding that "the troops are looking forward to seeing their families."

Celebrating the event, Prime Minister Stephen Harper declared May 9 to be a National Day of Honour, announcing it to be a time to honor the service of Canadian Forces' and their sacrifice in Afghanistan. Addressing the troops that got off a C-17 transport plane, escorted by fighter jets, PM stated "welcome home and job well done," adding that "you have brought to a close the longest active military engagement in military history."

At the same time, Chief of Defence Staff Gen. Tom Lawson mentioned in his remarks that Afghanistan was "a tough teacher, and it taught us a lot." Elaborating more, he added that the mission has prepared the Canadian Forces for "future challenges" and vowed to "continue taking good care" of those who were injured in Afghanistan. The Canadian military mission in Afghanistan started almost 12 years ago, and cost lives of 158 soldiers, one diplomat, one journalist and two civilian contractors. The last group of returning soldiers was part of a training mission to beef up security forces in the war-ravaged country.