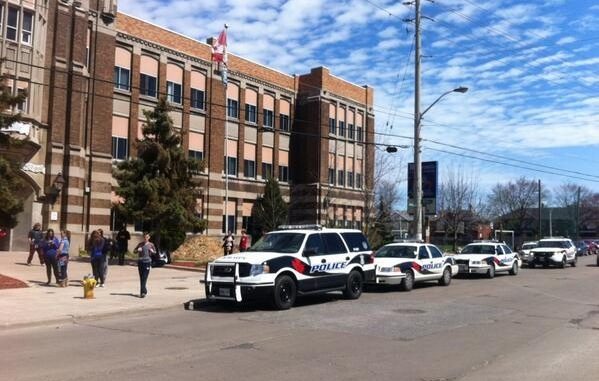 Police in Walkervill has confirmed to have arrested a 15-year-old boy after he allegedly made serious threat on social media to the safety of students and staff at Walkerville Collegiate Institute in Windsor. Consequently, the school administration took immediate precautionary action and placed the school in lockdown for approximately two hours this morning while police officers searched the school.

A student present in the school at the time, Alysha Zilinski, alleged that "I'm not really a scared person so I was just sitting there" and added that "but my friend she was on Twitter and I guess there was this threatening message saying that someone was going to come shoot up Walkerville." However, on the other hand, Sergeant Glenn Gervais confirmed that the threat was made over social media and was treated quite seriously by all involved. According to Gervais, "I consider it a credible threat when you have to lock down 900 students in the school to the point where the students have to take evasive action, the staff has to take evasive action and you've basically inconvenienced and scared 1,000 people over the last two hours. As we were going from classroom to classroom you could see the fear in the students' faces."

Thereafter, police arrested the boy off campus at a home in the 1500-block of Bruce Ave. However, there is no update as to what charges the teen might be facing. Police has confirmed that there is no longer a threat to public safety while students at Walkerville Collegiate returned to classes in the afternoon.