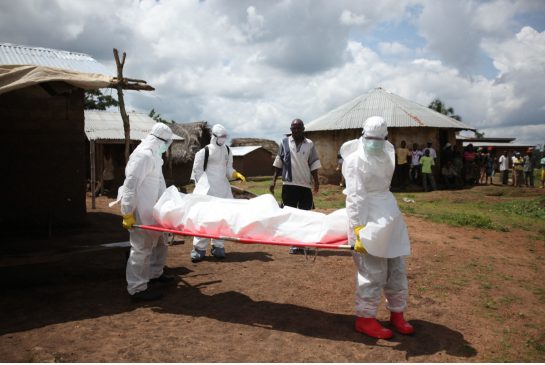 You can publish this article on your website as long as you provide a link back to this page.
This article was last updated on April 16, 2022

Acting head of the Public Health Agency of Canada, Dr. Gregory Taylor, has been named as Canada's top doctor on Wednesday, replacing Canada's first chief public health officer from 2004, Dr. David Butler-Jones, until he stepped down in June 2013. Taylor was tasked to take control of the agency temporarily after Butler-Jones's stroke in May 2012.
The chief public health officer is mandated to provide a professional, non-political voice to Canadians during health crises such as epidemics or pandemics, and to promote ongoing campaigns such as diabetes prevention. However, Taylor stressed that protecting Canadians from Ebola would be priority, stating that "one of my top priorities immediately is to continue protecting Canadians from the Ebola crisis." Taylor alleged that Canadians have gradually come to realize that health systems need to make prevention a priority, whereas back in the day, a city's public health officer was "considered a preretirement job for docs who couldn't handle it anymore" but now "it's moving exactly in the right direction." Taylor stated that "we need to continue to adapt. We need to continue to be prepared for what we don't know about. We don't know what the next Ebola's going to be."
Whereas on the other hand, the head of the Canadian Public Health Association, Ian Culbert, welcomed the appointment, adding that he's glad that the government didn't rush to fill the position and so "I can imagine the constraint of working within a large bureaucracy could be less-than-attractive to people who are qualified for the position." Culbert stated that "it's no wonder we have serious concerns about the sustainability of our system when we spend so little to keep people out of it."