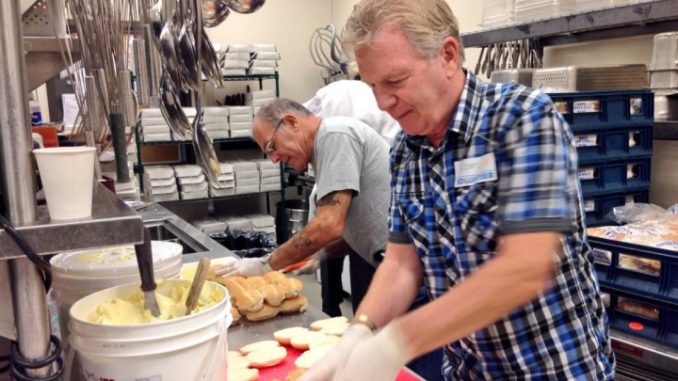 The Union Gospel Mission has prepared a hot meal today for more than 3,000 people in celebration of annual its Thanksgiving. The preparations for the meal took weeks for the staff and volunteers to complete and the final serving anticipated to include 800 pounds of turkey, 800 pounds of mashed potatoes, 800 pounds of stuffing, 700 pounds of vegetables and 800 pumpkin pies.

According to the organizers, it is not only a chance to provide a hot meal on Thanksgiving to those in the DTES, but also for those people with a sense of family. It was highlighted that the celebration is aimed to make them know there are some services they can take advantage of as well. Union Gospel Mission's Keela Keeping mentioned that "anytime we're serving a meal, an emergency service, it's a chance to connect with someone if they have an immediate need that they're aware of." Keeping added that "but obviously they ended up there for certain reasons and are going to need more help, more support."

Furthermore, it was added that "so it's a way to connect with outreach workers, to get informed about recovery, drug and alcohol recovery, to get informed about housing, emergency shelters and all the sorts of different programs that we have." In addition to that, it was revealed that almost 250 volunteers took part in three Union Gospel Mission locations, which has been providing Thanksgiving meals for more than 30 years.