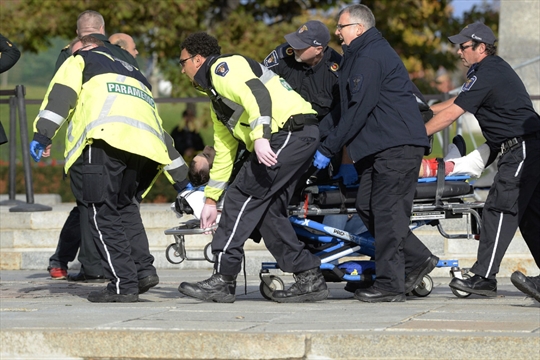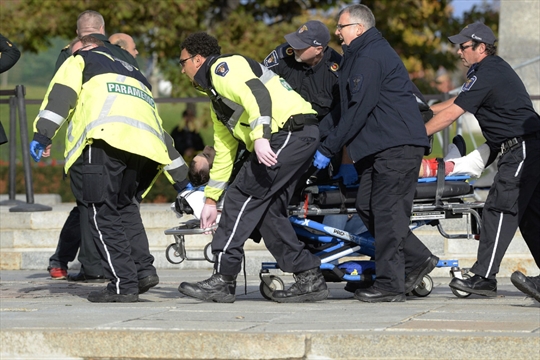 A dreadful terror attack on the nation's capital has resulted in death of a Canadian soldier and injury to one Parliament Hill security guard on Wednesday morning, which is believed to involve more than one assailant. The death of the soldier was confirmed by Conservative Cabinet Minister Jason Kenney, who mentioned that "condolences to family of the solider killed (and) prayers for the parliamentary guard wounded." Furthermore, the minister of employment and social development, Kenney, mentioned in a Twitter post that "Canada will not be terrorized or intimidated."

Whereas on the other hand, buildings in the area were placed under complete lockdown as police and soldiers continued the manhunt. According to an update provided around noon on Tuesday by Const. Marc Soucy, nobody was arrested. It was also added that Police is pursuing the search under the assumption that there is more than one shooter. As a precautionary measure, police cars and emergency vehicles surrounded entire pathway as the Peace Tower and the Centre Block was evacuated.

In addition to that, RCMP has instructed anyone in downtown Ottawa to stay away from windows and roofs. So far, two patients have been moved to Ottawa civic hospital in stable condition, one with non-life threatening gunshot wound and the other with undisclosed injuries. A continuously expanding cordon has been set around the Hill, which closed down streets and pushed pedestrians and journalists further back as additional police vehicles and officers entered it. A police command post has been set on Metcalfe St. across from Parliament Hill.