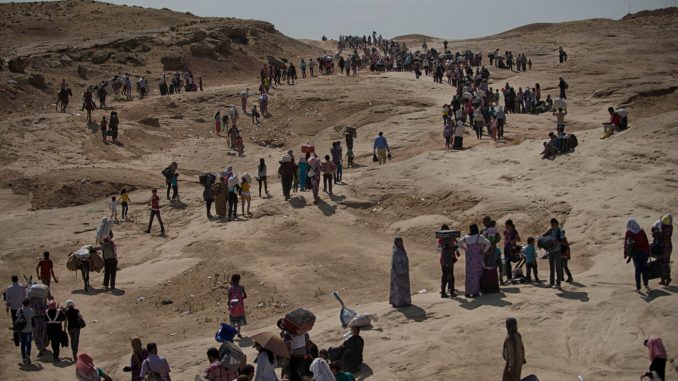 In a much-awaited announcement by the Canadian government, it has revealed to have set up an emergency humanitarian aid fund in order to assist the affected refugees of the ongoing Syrian Civil War. According to the statement issued earlier today by International Development Minister, Christian Paradis, the Conservative government would match "eligible" donations by individual Canadians to registered charities.

The announcement added that the fund will have a ceiling of $100 million and it would expire on December 31. It said that the individual contributions must not exceed $100,000 per person. In addition to that, Foreign Affairs, Trade and Development Canada mentioned in a statement that "the Fund will help meet the basic needs of conflict-affected people in the region, as well as in official development assistance-eligible transit countries for refugees," adding that "the Government's contribution to this fund will provide assistance through international and Canadian humanitarian organizations and will meet humanitarian needs such as shelter, food, health and water, as well as protection and emergency education."

The much-need announcement has come after sheer criticism by national and international forces over Canada's refusal to increase its refugee quotas in light of the serious extent of the refugee crisis. Despite the increase in donations, Stephen Harper is still determined to keep the refugee 'floodgates' closed due to the risk of terrorists slipping through. Moreover, the federal government maintains that it is doing its part by contributing $503.5 million in humanitarian assistance for Syria and Iraq since 2012.