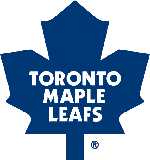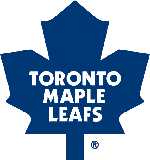 I had to look at the NHL weekend schedule twice. There is only
one game
and it's on Sunday? That's it? One game? Last week had 11 games on Saturday and 5 games on Sunday. Is everybody just too tuckered out?
Those Leafs, ya gotta love'em or hate'em. After winning 4 games in a row; they turn around and lose 7 games in a row. Seven! Count'em! What the hey? Get my hopes up only to dash them to the ground.
This coming
Tuesday, February 1
we see Toronto playing host to the Panthers. On Thursday, the Hurricanes will be here. Here's a chance to get out and see the action live although after a 7 game losing streak, just what am I going to see?
Toronto Maple Leafs official web site
NHL official web site
Since there isn't much to report, let's fall back on a YouTube video. This one is titled "Unbelievable Hockey Fight" and dates back to 2006. It apparently involves the Senators and the Flyers although is this just one game or many games? If it's one game, I can't believe all that fighting went on. Did they have any time to actually play? As one person commented, "I went to a fight and a hockey game broke out."
http://www.youtube.com/watch?v=N1-25s4uwFQ
Click
HERE
to read more from William Belle.