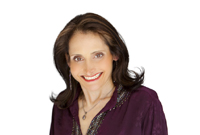 This article was last updated on April 16, 2022
Canada:

Oye! Times readers Get FREE $30 to spend on Amazon, Walmart…
USA:

Oye! Times readers Get FREE $30 to spend on Amazon, Walmart…
Question:
I dated a guy for about one and a half years and while we certainly had our fair share of ups and downs, overall I had thought things were going pretty well between us.
So it surprised me when he broke up with me, without really giving me any reasons beyond that he had doubts about us. I was heart-broken at the time, and it took me about six months to get over him.
Fast-forward five months later, and I've been dating online and despite having a ton of frustrating experiences there are two guys I've been emailing. I've had phone conversations with them and both seem pretty interesting.
But just the other day, my ex-boyfriend emailed me out of the blue telling me he's missing me. I thought I was over him, but now I'm confused about what I should do. Should I even consider taking him back?
Answer
Kudos to you for getting back out there after your heart was broken; as well as continuing your online dating efforts despite the frustrating experiences. I can understand how your ex-boyfriend telling you he's missing you would be confusing.
I'd imagine there may be other readers who may also be revisiting past relationships. While you are the only one who can make the decision regarding what's ultimately best for you in this situation, I do have some suggestions to guide you in gaining clarity as you consider the course of action you'd be best served by taking.
1. The first question which comes to my mind is: Why did the two of you break-up in the first place?
From your question, it sounds like your ex-boyfriend never really gave you a reason for ending the relationship beyond having doubts. You had mentioned that the two of you experienced "ups and downs." Sometimes, as time elapses we tend to remember the ups, and forget the downs.
2. The second question which comes to mind is: What has changed in the last 11 months?
Before addressing this pivotal question, in my opinion, it would be premature to cut-off communications with the two guys you met online who you find interesting.
If you are seriously considering revisiting a potential relationship with your ex-boyfriend, you should first explore whether or not his behavior and words align with your relationship goals at this time. In other words, is he willing to engage in open and honest communication? Do his previous doubts about the relationship remain? If he no longer harbors such doubts, what has changed?
You should also try to discover what he wants in terms of a relationship with you at this point. Keep in mind that "missing you" and committing to the kind of relationship you desire are not one and the same.
Best wishes!
Brief Bio.

Jasbina Ahluwalia is an Indian-American attorney turned entrepreneur, Relationship Expert, Radio Show Host and Matchmaker / Dating Coach.
She is the Founder & President of Intersections Match, the only Elite Personalized Matchmaking & Dating Coaching Firm in the country serving Selective Singles of South Asian descent Nationwide in the U.S.
Jasbina is also the host of Intersections Talk Radio, a monthly holistic lifestyle show – conversations with published authors/experts on relationships and health and wellness.
For more information, please visit www.IntersectionsMatch.com. Feel free to submit a Question to be considered for this column to Jasbina directly at Jasbina@IntersectionsMatch.com.
You can publish this article on your website as long as you provide a link back to this page.