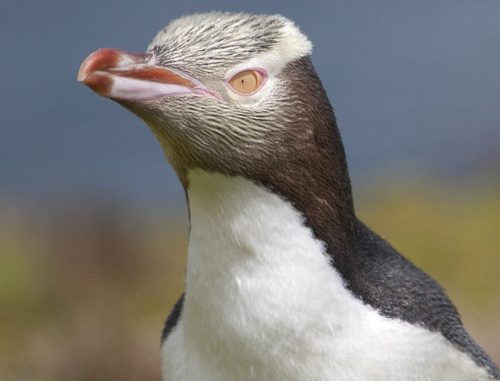 This article was last updated on April 16, 2022
Canada:

Oye! Times readers Get FREE $30 to spend on Amazon, Walmart…
USA:

Oye! Times readers Get FREE $30 to spend on Amazon, Walmart…

Saturday, April 26th marks the opening reception of "On the Brink," at the G2 Gallery. The photography of J.J. L'Heureux will be a part of the endangered species group exhibition.
An eclectic artist, L'Heureux works in many mediums. Having just participated in a group show at bG Gallery (at Bergamot Station), her paintings garnered much attention. L'Heureux also works with collage/mixed media, or Etichette as well as shooting entirely different subjects as part of photographic career…such as nature, wildlife and documentary photography.
G2 Gallery is not a new venue for the artist. "I have been exhibited at the G2 Gallery with 2 one-person exhibitions and participated in a number of group shows, explains L'Heureux. "'Cold Feet' was an exhibition featuring penguins and 'Faces from the Southern Ocean' introduced people to the animals from the Southern Ocean."
The plight of these animals weighs heavily on L'Heureux and she often lends support to many organizations. "Spending time in the Southern Ocean I have been introduced to many of the albatross species and like to support the Save the Albatross, Global Seabird Program with the Royal Society for the Protection of Birds, located in the UK. I feel strongly about helping to make the Ross Sea into a marine protected area and support the Last Ocean Program."
She continues, "When going on an expedition I learn about the animals and the environment before I leave. I am always excited to see an animal that I learned about and take some time to get to know them. How they move, their vocalizations and especially their faces. Until very recently I did not have a telephoto lens and waited until I was close enough to the animal and it was comfortable with me before I started to take a photo." http://www.jjlheureux.com/ http://www.penguinspirit.com
"On the Brink" hopes to enlighten the public about species all over the world that are threatened. "People need to see that extinction does happen and is a very real threat, but that it's not inevitable," says Gallery Director Jolene Hanson. "We have the power to change the fate of so many species if we act now."


Additional featured photographers are: Aran Mooney, Art Wolfe, Beverly Houwing, Brian Skerry, Chris Huss, Ciro Albano, Doug Wechsler, Ian Shive, J. Scott Altenbach, Jeff Yonover, Jennifer MaHarry, Joel Sartore, Mark Strickland, Merlin Tuttle, Michael Durham, Michael Forsberg, Michael Forsberg, Michele Westmorland, Morgan Heim, Nolan Nitschke, Otto Plantema, Piper Mackay, Rebecca Jackrel, Robb Hirsch, Robin Moore, Ron LeValley, Sheri Mandel, Thomas D. Mangelsen, Vaughn Hart, and Will Burrard-Lucas.


The G2 Gallery will host an opening reception for "On the Brink" Saturday, April 26 from 6:30 to 9:00 p.m. Admission is $10 at the door and includes wine, hors d'oeuvres and complimentary valet in front of the gallery. All proceeds from admissions will be donated to IUCN. RSVP to rsvp@theg2gallery.com">rsvp@theg2gallery.com;
G2 Gallery is located at 1503 Abbot Kinney Blvd, Venice, CA 90291. 310.452.2842; www.theg2gallery.com www.iucnredlist.org
You can publish this article on your website as long as you provide a link back to this page.