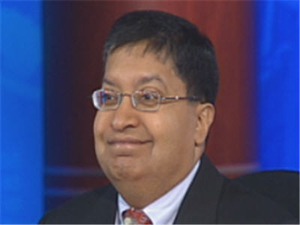 Although different from complacency after strong growth into 2007, now we see complacency of a different hue. The perfect certainty recently on display in the markets has room for that proverbial slip twixt the cup and the lip. From early March when markets stood 8-10% below the lower end of our 750-900 band for the S&P 500, the markets (S&P 500 at 1026; MSCIWI at 1081) stand at some 14% ahead of the upper end while the dollar has dropped from Euro 1.25 to 1.43, 10 year T-Note yields are up from 2.9% to 3.5% and deficits seem ballooning worldwide. Governments should not be allowed to finesse transparency on deficit finance and neither should private financials on asset values, as our reading of recent IMF and Bank for International Settlements releases appear to indicate. The end of summer is likely to swing into political crosscurrents arising from execution versus vision of change.
As is normal for U.S. administrations, the gloss appears off the sheen now for President Obama, with execution challenges epitomized, beyond economics, by the Middle East internationally, and domestically Healthcare. Amongst the largest economies, China Prime Minister Wen has found it necessary to caution about uncertainties. In Japan, polls indicate for August 30 an opposition Democratic Party sweep with policy change to follow. Similarly, on September 27, German elections could well lead to substantive change if Chancellor Merkel were to form an exclusive coalition with the Free Democrats for whom financial reform appears a key. Last not least, a heavy calendar looms- September 4 in London, G-20 finance ministers meet as do the Leaders in Pittsburgh September 24/5 and September 23/30 the United Nations General Assembly takes place with uncertainties ranged from the global economy to global trade to climate change. Markets will likely not benefit from central or private banks shying away from publicly highlighting the palatable and unpalatable in finance, business or otherwise. Quality is likely to remain crucial, recent market behavior and the re-nomination of Fed Chairman Bernanke notwithstanding.
Click HERE to read the complete article.