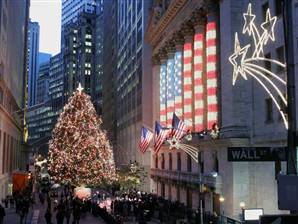 "In terms of priority, it's CapEx, CapEx, CapEx, CapEx," answered Richard Adkerson, Chief Executive of Freeport-McMoran Copper & Gold, when questioned by an analyst on the conference call following his company's earnings report on January 20th. You just don't get that kind of straight talk in a carefully managed press release.
Each quarter, Goldman Sachs Research mines conference call transcripts to try and find the real outlook from Corporate America amid all the public relations spin. Adkerson's comment, coming during the Q&A portion with analysts, is just the kind of tip-off to a big theme that would have been overlooked by someone that just takes investor relations' or newswires' word for it.
"Companies expressed more willingness to invest in activities that drive growth compared with prior periods," wrote David Kostin, chief U.S. Investment strategist for Goldman, in a report to clients. "New capital expenditures in Energy, marketing and client services initiatives in Financials, hiring engineers in Information Technology, R&D spending in Health Care, and re-starting capacity in Materials were cited by executives as examples of growth initiatives intended to boost revenues."
If these executives are telling the truth, then companies are transitioning from a period were they tried to pinch every penny to save for an uncertain future to a time when they are confident enough to finally unleash their record cash hoard on the bet investing will be rewarded more than just cost cutting now.
"There will be some important differences in 2011," said Jonathan Rosenberg, Senior Vice President of Product Management at Google, on the company's call. "We will invest in hiring even more product managers and engineers."
Spending, especially on new hires, has been the missing part to this bull market rally so far. In an encouraging sign, the Labor Department said today that the unemployment rate had declined to 9 percent from 9.4 percent in December.
Along with Freeport and Google, Goldman also cited Caterpillar, Johnson & Johnson, General Electric, Intel and Schlumberger, American Express and U.S. Bancorp as other examples of executives predicting big capital expenditures.
The other "anecdotal" themes that Goldman found in its research included concern about cost inflation and continued bullishness on emerging markets.
To be sure, not all investors are encouraged that companies feel ready to go on a spending splurge.
"I like the trend in industrials, but not in banks and consumer companies," said Michael Block, chief equity strategist at Phoenix Partners Group. "It just doesn't work yet. There are going to be bumps and consumer and financial companies doing this will be punished for any shortfall."
One thing was for sure. There certainly was less talk about President Obama and the uncertain policy outlook on these calls, signaling perhaps Washington was causing the bottleneck in spending.
"The President, as you know, told everybody not to go to Las Vegas in more or less terms and that didn't help us," said Steve Wynn on his company's third quarter's conference call last November.
Wynn has been a vocal critic of the administration during these unfettered forums. Wynn Resorts reports on February 24th. It will be interesting to hear what the chief executive has to say now. You won't see it in the press release.
For the best market insight, catch 'Fast Money' each night at 5pm ET and the 'Halftime Report' each afternoon at 12:30 ET on CNBC.
Ref: http://www.cnbc.com/id/41429138
John Melloy is the Executive Producer of Fast Money. Before joining CNBC, he was an editor for Bloomberg News, overseeing the U.S. Stock Market coverage team.