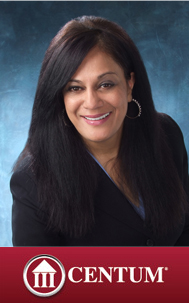 Are you feeling the burden of high interest with all your credit card debts or after obtaining a loan? Are you thinking of home improvements and renovations or simply looking for investment opportunities? Is your mortgage coming up for renewal? Then refinancing may be an option for you! With mortgage rates at an all time low, there are ways to reduce this burden. The number one reason most people want to refinance is to bundle up all the payments into one manageable payment by consolidating all outstanding debts. Whatever your reasons, refinancing offers a flexible solution to help you achieve what you want – Using your home equity can be a cost effective way to borrow the money compared to a traditional loan.
The information most lenders will consider for refinancing is the current property market value, the mortgage balance and the status of property taxes. Each lender has an application process to qualify borrowers and should include information on debts and assets, assessment of the property, verification of income, employment, and outstanding debts. Refinancing during a middle of a term almost always includes adding on additional funds and blends the rates. However, at renewal of your term is the best time to consider refinancing. You have completed your current term contract and your mortgage is considered open. What this means for you is that, you can shop and take advantage of the lowest rates offered in the market place without any pre-payment charges. It is important to look at all your options in the last year remaining of the term, as most refinance applications, shopping for the best price and flexible terms and conditions can take time. Ensure you understand the risks and the options, and that they meet your long and short term financial goals.
There are other important considerations to keep in mind such as pre-payment, amortization period and interest rates. Investigate all your options before making your decision. You should talk to a Mortgage Specialist to help you evaluate your savings this can mean over the life of a mortgage.

If you're considering refinancing, talk to us: