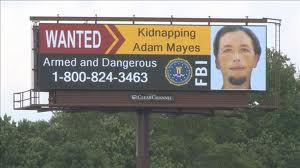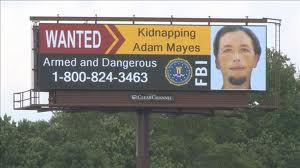 Charges have been laid against alleged abductor and murderer Adam Mayes. Mayes is considered involved in the disappearance of four Tennessee residents – one mother and three daughters. Mother and one daughter were recently found dead but the other two sisters are still missing.
On Monday, the Shelby County, Tennessee, medical examiner identified the bodies as 31-year-old Jo Ann Bain and her teenage daughter Adrienne Bain. Police has warned that Mayes is armed and dangerous. The two other girls are still missing: 12-year-old Alexandria Bain and 8-year-old Kyliyah Bain.
Adam Mayes is now on FBI's 10 most wanted list. Moreover, his wife Teresa Mayes and his mother Mary Frances Mayes were taken into police custody. The couple is charged with two counts of first degree murder and two counts of especially aggravated kidnapping.
Apparently, Teresa Mayes confessed during investigation that his husband wanted to take Alexandria and Kyliyah from their home in Hardeman County, Tennessee. Mayes' mother also faces four counts of conspiracy to commit especially aggravated kidnapping.
Bobbi Booth, Teresa Mayes' sister, said: "I've known Adam for at least 25 years, and he's always been weird and unusual… but I never dreamed he would do something like this…. Just let the children go. This has gone on way too far, and we need to figure out what's going on, and it's not fair to the children."
Mary Patterson, Mayes' landlord in Alpine, Mississippi, says she always thought Mayes was a kind and fun guy. She said: "If somebody told me this, I would have never believed it."