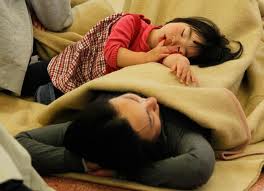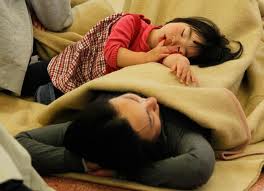 While the general situation at Fukushima has improved, it not as though the country is yet out of the nuclear woods. BBC is reporting that workers are still trying to contend with leaks.
The government is stepping in to help with paying a huge compensation bill but under the condition that Tepco agree to drastic restructuring. Conditions include massive cost-cutting, no upper limits for compensation payouts and accepting an investigation of its management. Tepco is seeking a 2 trillion yen ($24.8bn) loan to see it through the initial emergency. It also expects to pay 50 billion yen ($620m) in initial compensation to those evacuated around the plant.
CNN added that nearly 80,000 people have spent two months away from their homes in the 20-kilometer (12.5-mile) zone around the plant, while tens of thousands more are awaiting orders to evacuate more distant towns where radiation levels are likely to raise the long-term cancer risk.
Wikipedia reports for the week of May 5: Workers enter the reactor 1 building. This is the first time since the start of crisis when a reactor building in the plant is visited by a human being. The workers will connect ventilation system that should absorb radiation inside the building for the next 4-5 days, allowing to start installation of the cooling system replacement. Because of protective gear the workers were only exposed to very little radiation (2 mSv). TEPCO expects to bring the plant into a cold shutdown within six to nine months. IAEA releases a briefing.
Reuters writes that relief efforts continue but there are apparently ten thousand people still missing. While the Japanese Red Cross has collected over $2 billion, donations to victims of the quake and tsunami have not yet necessarily been distributed.
The total cost of the damage has been estimated at $300 billion making it the world's most costly natural disaster.
Telegraph TV – May 11/2011
Underwater robot captures Japan's Fukushima nuclear plant wreckage
Video shot by an underwater robot shows the damage inside a spent fuel pool at the Fukushima nuclear power station.
Click HERE to read more from William Belle
Article viewed at: Oye! Times at www.oyetimes.com