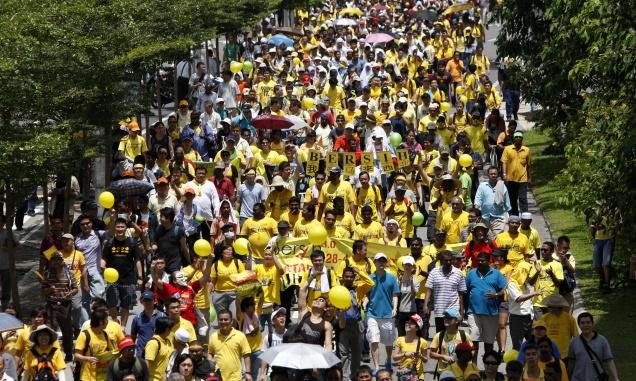 The National Fatwa Committee of Malaysia has unanimously decided that it is forbidden for Muslims to take part in unproductive gatherings against the law and order of the society.
The chairperson of the committee Tan Sri Dr Abdul Shukor Husin announced on the media on Monday and said that the decision has been announced after much thought and said that it strictly forbidden for Muslims to take up unlawful means to get their demands fulfilled, referring to the street demonstration which took place on April 28 in the capital city of the country.
He said, "Rioting, causing disturbance and damaging public property are all forbidden by Islam. This also applies to any intention to topple a duly-elected government by organizing such demonstrations. No one is exempted, and cannot support any efforts that can cause harm, anxiety or unrest among Muslims to the point of the community becoming split, what more if there is bloodshed."
He also said that what happened in the last rally is unacceptable as our religion does not support any activity which puts the lives of other fellow human beings in danger to work on a specific agenda. He suggested that those who have a problem with the government must resort to discussion and other democratic solutions other than coming out on roads and hampering peace and harmony of the entire country.
Article viewed on Oye! Times at www.oyetimes.com