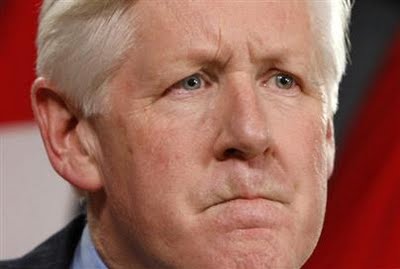 Although interim Liberal leader Bob Rae is uncertain about whether he should run for permanent leadership of the party, findings of a latest poll shows he is the most favorite choice of Canadians to lead the Liberals.
Majority of the respondents preferred Rae over seven other candidates including Mark Carney, the Bank of Canada governor, Ontario Premier Dalton McGuinty and former NHL all-star goaltender Ken Dryden. Canada's second choice was Dryden followed by former Ontario minister Gerard Kennedy.
Forum Research president Lorne Bozinoff says Rae has been performing well as an interim leader "and he's used that to his advantage."
"A lot of this is driven by name awareness," Bozinoff said. "There are a lot of people who are well-known within the party but not well-known outside the party. Rae has an extremely high profile, so he's well-known outside the party."
Moreover, results indicate that the Conservative government has been playing to its base by spotlighting Canada's ties with the Royals, said Bozinoff, while Liberals inadvertently may have created an issue within their own party.
The polls were carried out on Jan. 13 in an interactive voice response telephone survey of 1,211 residents aged 18 or older.
Article viewed on Oye! Times @ www.oyetimes.com