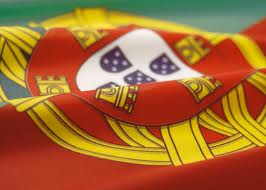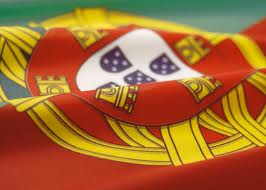 The economy of another country collapses and the European Union steps in with a bailout package. Nothing new here. Pundits have known for a long time that Pigs don't fly. What?
PIGS
This acronym has been used for years by various people when referring to the economies of Portugal, Italy, Greece and Spain. Variations include PIIGS where the second I refers to Ireland and PIIGGS where the second G refers to Great Britain. Obviously others have know for a long time that sooner or later the piper would be coming calling and the headlines referring to Greece earlier this year and now Ireland seem to be bringing to our attention what others in economic circles have known for a long time.
(see Oye! Times Nov 24/2010 Ireland on the brink: Can pigs fly?)
Euro zone finance ministers are supposed to approve a bailout package for Portugal on Monday, a total of 8-billion-euro ($111 billion). So, the predictions have come true, but the question is: Who's next? Italy? Great Britain?
Of course, Greece is getting itself into a bit of hot water as the country as a whole seems to have a difficult time swallowing the bitter pill of austerity measures. If the country fails to meet the agreed upon targets, just what will the EU and the IMF do? Repossess the car? The Business Spectator discusses the problems with Greece and points out that the country does not have the political cohesion to make the decisions necessary to tighten the collective belt. This unfortunately could lead to a restructuring which could entail bankruptcy write-offs by the debt holders. Without a doubt this would have a huge financial ripple effect in Europe and possibly elsewhere in the world.
Fortunately, the Business Spectator goes on to say the Spain for the moment seems to be doing quite well. This bit of news is important as we summed up last year:
The debt crisis started with Portugal, Greece and now Ireland. However, there are growing concerns that Spain represents a far bigger economy and a much bigger problem. The GDP of Ireland is $223 billion; Portugal is $234 billion and Greece is $331 billion while Spain just by itself is $1.5 trillion, twice the size of the other three countries put together. There may not be enough money in the pot to rescue Spain.
(see Oye! Times Nov 24/2010 Ireland on the brink: Can pigs fly?)
Nobody wants to see Spain get into trouble.
Background
A report published in January 2011 by the Diário de Notícias, a leading Portuguese newspaper, demonstrated that in the period between the Carnation Revolution in 1974 and 2010, the democratic Portuguese Republic governments have encouraged over expenditure and investment bubbles through unclear public-private partnerships, funding numerous ineffective and unnecessary external counsultancy and advising committees and firms, allowing considerable slippage in state-managed public works, inflating top management and head officers's bonuses and wages, persistent and lasting recruitment policy that boosts the number of redundant public servants, along with the help of risky credit, public debt creation, and mismanaged European structural and cohesion funds across almost four decades, that the Prime Minister Sócrates's cabinet was not able to forecast or prevent at first hand in 2005, and later was incapable of doing anything to remediate the situation when the country was on the verge of bankruptcy by 2011.
Robert Fishman, in the New York Times article "Portugal's Unnecessary Bailout", points that Portugal fell victim of successive waves of speculation by pressure from bond traders, rating agencies and speculators. In the first quarter of 2010, before markets pressure, Portugal had one of the best rates of economic recovery in the EU. Industrial orders, exports, entrepreneurial innovation and high-school achievement the country matched or even suppressed its neighbors in Western Europe. (Wikipedia)
References
Wikipedia: European sovereign debt crisis (2010–present)
In early 2010, fears of a sovereign debt crisis, the 2010 Euro Crisis developed concerning some European states, notably Eurozone members Greece, Ireland and Portugal. This led to a crisis of confidence as well as the widening of bond yield spreads and risk insurance on credit default swaps between these countries and other EU members, most importantly Germany.
Wikipedia: PIGS (economics)
PIGS is a grouping acronym used by international bond analysts, academics, and by the international economic press that refer to the economies of Portugal, Italy, Greece, and Spain, often in regards to matters relating to sovereign debt markets. Some news and economic organisations have limited or banned their use due to criticism regarding perceived offensive connotations.
Click HERE to read more from William Belle
Article viewed at: Oye! Times at www.oyetimes.com