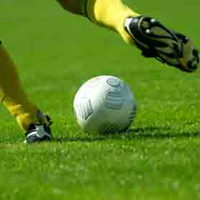 Canada's men's U-20 team won its opening match of the 2011 season, winning 1:0 over Trinidad and Tobago in a Men's U-20 International Friendly match in Sunrise, FL, USA. Canadian substitute John Pegg scored the lone goal in the second half of the 10 February 2011 match.
Pegg scored his goal in the 73rd minute after a good play by Russell Teibert. Teibert released Coulton Jackson who broke in down the right side and beat the goalkeeper, but didn't beat the left post. Pegg collected the ball and slammed it into the back of the net for the 1-0 lead.
"It was a good result today," said Canadian national coach Valerio Gazzola. "The players earned the victory."
Canada's goalkeeper Roberto Stillo, with the help of the back line of Francesco Augustin, Chris Suta, Sean Hart and Dominic Roberts, posted the clean sheet. The rest of Canada's starting XI featured Teibert, Jonathan Osorio, Kevin Cobby, Stefan Cebara, Jackson and Cavallini from the midfield up through to the attack.
Coach Gazzola then made four substitutions in the second half: Cobby was replaced by John Pegg (63rd minute), Cebara was replaced by Massimo Mirabelli (65′), Cavallini was replaced by Justin Maheu (74′), and Jackson was replaced by Jordan Ongaro (81′).
Trinidad and Tobago made eight substitutions at the half plus a ninth change early in the second half. While Canada has been training in Sunrise, FL, USA since 5 February, the Trinidad and Tobago team only arrived into the country the previous night.
Canada maintained the upper hand for most of the match. In the first half, Canada won four corner kicks and created three good chances on goal. Of note, there was a good chance in the 17th minute after Francesco Augustin crossed it in to Lucas Cavallini and Cavallini headed it on goal. The Trinidad and Tobago goalkeeper made a nice save.
Teibert was strong throughout the match. He took a dangerous free kick in the 38th minute and also made a nice cross to Cavallini in the 44th minute.
While Canada maintained most of the possession in the first half, the Trindad and Tobago side was very good on the counter attack.
In the second half, Canada continued to press forward, ultimately winning the lead with the Pegg goal in the 73rd minute. Canada also defended well in the late stages of the match. Trinidad and Tobago's best chance came in the 89th minute, but it was stopped by Canadian goalkeeper Stillo.
Today's Canadian victory avenged the last meeting between these two sides at the 2009 CONCACAF Men's Under-20 Championship. Both Canada and Trinidad and Tobago are currently preparing for the 2011 edition, with both teams set to compete in the 12-team competition from 3-17 April in Ciudad Guatemala, Guatemala. Four teams from that competition will qualify for the FIFA U-20 World Cup Colombia 2011.