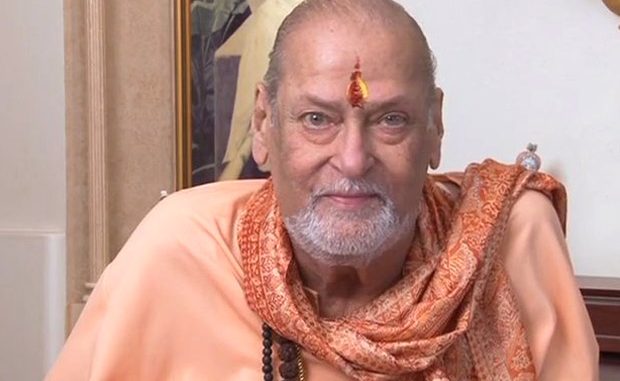 His real name was Shamsher Raj Kapoor. And true to his real name, Shammi Kapoor was the leader of the lion's herd and lived life King-Size! On his 85th birth anniversary that falls today, October 21, it's time to recall some unforgettable aspects about a man as wonderful as he was underrated as an actor.
Shammi's kidneys had given way long before he passed away, but he had learnt to live with dialysis for over nine years, making visits to the hospital thrice a week. As he put it, "But I could still live life the way I wanted in the other four days!" though he would often develop fever for a day after many such sessions. He would speak to me directly from his hospital bed, picking up his cellphone himself, and saying, "Today, I'm in hospital. My dialysis was yesterday, but I have got slight fever! Let's meet tomorrow!"
Similarly, when a fan called him up to invite him to a musical tribute concert to him in Pune when he was unwell, he simply said, "I will be there!" And he was!
He would also be a shade upset about his brother Shashi Kapoor's tendency to wallow in his grief and troubles. "Shashi should rise above his problems!" he told me once. "We only talk once in a while now."
The last film he did, Rockstar (2011) was at the request of his grand-nephew Ranbir Kapoor, in which he played his music teacher. He shot in Delhi for the film, getting his dialysis done there for those few days!  By that time, even his coccyx (tail-bone) had been fractured, but the smile was in place. His team of Mumbai doctors revealed later that he would always be an inspiration to those who could not receive donor or cadaver kidneys and had to be on dialysis, and would willingly attend programs to encourage kidney donations.
There were many times in his last years, when despite being confined to a wheelchair because four of his toes had been amputated due to diabetic gangrene, that he would take off in his new Mercedes with his chauffeur in the backseat and his wife Neela Devi next to him, driving all the 180 kilometer distance to Pune or to some other destination! Cars were this zinger's great passion—always!
Always on the fast-track
For during his prime, Shammi would race his heroines (including the seemingly-staid Asha Parekh!) to Mumbai's suburban Madh Island, each of them in their own cars, usually convertible limousines! He recalled, "Madhubala and I did three films together and were good friends. She would even drive down from Bandra, where she lived, to my Chembur house 10 kilometers away and we would drive back all the way to Madh Island, which was 20 kilometers in the other direction!"
Another example of his friendship with co-stars was his relationship with Nutan. "I was friends with Nutan since childhood because of my father's friendship with her mother Shobhana Samarth," he told me. "I remember escorting Nutan, who was still not 18 then, to the premiere of her adult-certified film Nagina as heroine, but she was not allowed in as she was underage!"
He would always make the press very welcome till the end, was extremely cordial to anyone who visited him, and very forthright always about his personal and professional weaknesses and mistakes. A pioneer user of Internet in India (and for some years the President of the Internet Users' Association of India in the early '90s) at a time when it had not even really 'arrived' in India, he insisted on showing me "How bad I was an actor in my first few films!" with his old footage carefully preserved on his Mac! He explained how his earliest directors would make him look and behave like either his illustrious elder brother Raj Kapoor or the then-famous star Premnath, complete with a moustache!
He was also very candid about how he gave nothing but flops in the first five years of his acting career in cinema, recalling the exact date, May 12, 1952, when he signed his first film, Jeevan Jyoti! He explained his long flop phase candidly: "I came from theater and had the mindset that I was given a role and my lines and I had to enact the scenes the way the director told me!"
Nasir Husain, writer-director of his first hit Tumsa Nahin Dekha (1957) became fast friends with Shammi Kapoor. "We spent quality time working on the nuances of my character for 3 to 4 months! We threshed out my dresses as my looks were to be like a badmash ladka. The title-song was so infectious that I went mad when I heard it, swigged four or five pegs and danced and rehearsed like mad on my Chembur flat's terrace! And when Tumsa Nahin Dekha released and I became the Rebel Star, I broke into the hallowed top league of my brother Raj Kapoor, Dev Anand and Dilip Kumar!"
Nasir and he remained close friends. Said Shammi, "When he was making Phir Wohi Dil Laya Hoon, after my shooting was over, I would go to teach dance movements to his hero Joy Mukerji!" History has it that when Husain could not afford to have a wedding ceremony, Shammi arranged everything for them and even hosted the function at his house!
Shammi Kapoor would have had a far-longer innings as hero but for two factors: one, his uninhibited dancing and cavorting had led to a lot of limb damage and he was frequently on steroids. The drugs led to weight gain, and the tragic death of his wife Geeta Bali in 1965, he admitted, made him lose all restraint in food and alcohol till his second wife, Neela Devi, came into his life and they married in 1969.
In 1992, when I first interviewed him, he took me to an air-conditioned room where he showed me his own computer. At a time when I had just read about it, he pointed out that the big television-like thing was a computer and that what I was seeing on its screen was a gateway to the world. He then showed me how he could send e-mails. As enthusiastic as a small kid with a fancy new toy, he also showed me how he was developing what he called "a website" on the Kapoor family.
In 2010, when I met him last, he was spending most of his waking hours in the small room where there were two computers, one a Mac. "I have most of my old films and songs. I am on Facebook and you can add me as a friend!" he had said. Not many people know in the current Twitter hype that Shammi was also the first Hindi film celebrity to join it, and had last tweeted just a few days before his death.
Lata Mangeshkar had once revealed that Shammi had even learnt the tabla from Shankar and the harmonium from Jaikishan. "He could sing really well and once I heard him singing one of my intricate Marathi bhajans beautifully without his being aware that I was there because we were in the same flight!" she recalled.
On why he never worked at his peak with another big name, Naushad, Shammi was very frank "Naushad-saab had me removed from Shabab as I was struggling then, so we never worked together!"
So au courant was the man that he remains the only big star who did almost more films as a character artiste than as hero, apart from the legendary Ashok Kumar's score. For 60 films as a hero, he had over 70 movies as a character actor, beginning with his own directorial, Manoranjan. In Kareeb, he played a con-man and in a cameo in Tehelka, a terrorist. "I did those roles precisely because no one expected me to do them!" he had smiled and said!
Source: Bollywood Masala original article at Shammi Kapoor: The man who lived life King-Size!