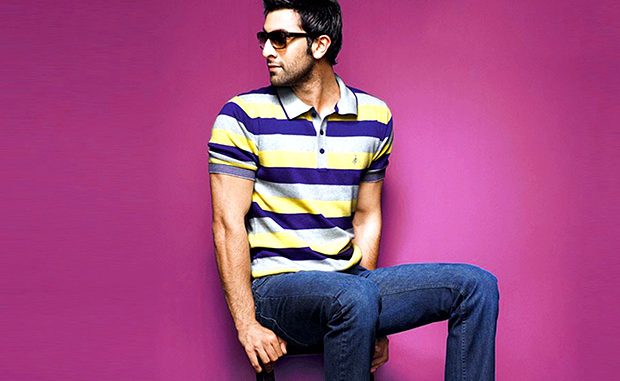 This article was last updated on April 16, 2022
Canada:

Oye! Times readers Get FREE $30 to spend on Amazon, Walmart…
USA:

Oye! Times readers Get FREE $30 to spend on Amazon, Walmart…
Women drool over his chocolate boy looks. Not surprising at all, considering that he hails from a family of filmy people whose looks were always the talk of B-town. Ranbir Kapoor is one Gen Y superstar who created his own niche in Bollywood amidst all the high expectations he was entrusted upon owing to his reputed family name in the industry.
Often secluded in his approach as a star, Ranbir also maintains distance from public and is one of the few younger generation stars who doesn't even own a social media account. Also whilst he often shies away from cameras and maintains silence over controversial questions (remember Karan Johar's Koffee With Karan?), he has turned quite candid for his latest interview.
His interesting revelations may leave you surprised, may be shocked but most importantly it will leave a smile if you are truly his fan because you have just got a little closer to knowing the real Ranbir:
Ranbir Kapoor is a 'Sneaker Freaker':
In his own words, the actor has described himself as a 'sneaker-freaker' who loves to buy new kicks but in two pairs – where he claims that he can use 'one to rock and one to stock.' He is a fan boy of these sneakers and describes that it goes well with his style which he terms as 'easy'.
Ranbir Kapoor had apprehensions playing homosexual but now he wouldn't mind:
Ranbir Kapoor while expressing his respect towards actors who like to take up 'risky' roles was question if he had inhibitions playing a homosexual role. The actor politely answered that he wouldn't mind playing one such role but also was quick to add, if not for Fawad Khan who decided to break the mould with Kapoor & Sons; he would have turned it down.
Ranbir Kapoor is an adventurous eater:
If you are wondering what the term 'adventurous eater' mean, let us tell you that it is often used for the ones who are ready to try out the craziest food items. Keeping up to that name, we must say that the Punjabi munda who likes to gorge on delicious biryanis and meat, has tried out some rather unique stuff. His favourite, in his own words, is crocodile meat which is the softest and nicest meat that he has tasted. He further goes to explain that it tastes as a cross between chicken and fish.
Ranbir Kapoor confesses that he may suffer from alcohol problem:
Going quite candid with this one, Ranbir Kapoor made a rather surprising statement that he may fall prey to alcohol problem. He also did not shy away from accepting that he has seen it in his family and he often likes to enjoy a cold beer. Though he has disciplined himself in a way where he wouldn't drink whilst on work or shooting, he did mention that he can drink anything but beer is his preferred choice.
Ranbir Kapoor plays football thrice a week:
You may wonder that for an actor who is flooded with film offers, how much time can Ranbir Kapoor really afford to take up to follow his passion. However, the actor claiming that he plays football thrice a week will definitely take you by a surprise. Even amidst chaotic and hectic shoot schedules, Ranbir doesn't fail to follow his heart and also has time for the ones he loves.
Ranbir Kapoor loves reading… autobiographies:
Kapoor boy is a readaholic and autobiographies intrigue him. Well, some of his recent favourites include Rockefeller impersonator Christian Gerhartsreiter, Charles Chaplin and Errol Flynn. While he expresses his desire about reading a book on what Ranbir Kapoor has to say one day, he claims that fiction doesn't interest him much. Courtesy, films because he says that they are fictional anyway and if he wanted to read one, he had as well read the script.
He has never spoken much about his life or his world but this has definitely paved way to know more about Ranbir Kapoor, the man behind the actor.
Source: Bollywood Masala original article at YUCK! Ranbir Kapoor tasted crocodile meat and found it a cross between chicken and fish
You can publish this article on your website as long as you provide a link back to this page.