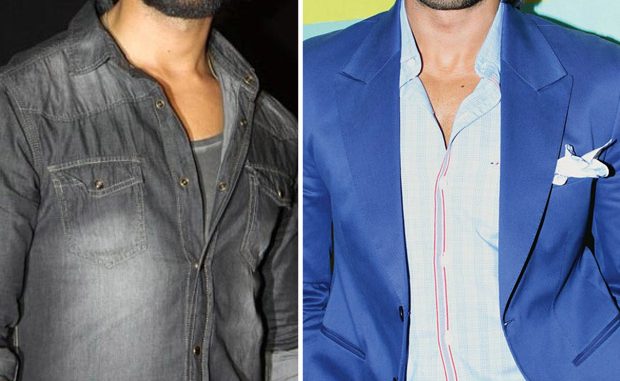 You can publish this article on your website as long as you provide a link back to this page.
This article was last updated on April 16, 2022
As Sanjay Leela Bhansali's Padmavati commenced shooting reports of "rivalry" and a "cold war" between the film's leading men surfaced. The entire unit of Padmavati including the two leading men Shahid Kapoor and Ranveer Singh are laughing over these predictable attempts to create a fictional friction between the film's two leading men.
"There is absolutely no stress between them. They've met and read the script together. They haven't started shooting together as yet. There is absolutely no tension about their roles. When Shahid came on board he knew exactly what his role was. In fact Ranveer who was signed first suggested Shahid's name for the other male lead as he (rightly) felt the Deepika-Shahid pair was fresh untried and very appealing," says a source from Bhansali's team.
Curiously the whole culture of catfights between two actors working together collapsed in Sanjay Bhansali's cinema. Aishwarya Rai and Madhuri Dixit were not exactly bum chums during Devdas. But there was no stress between them at all. Ajay Devgn and Salman Khan did have a difference of opinion about who should "get" the heroine at the end in Hum….Dil De Chuke Sanam. But during shooting they hung out together whenever they had shared scenes.
And Deepika Padukone and Priyanka Chopra got along like a house on fire during Bajirao Mastani. Recalled Bhansali, "I had to keep reminding them that they were playing rivals in love. During shots they were constantly bonding, giggling and going on imaginary picnics together. Their lack of rivalry was disturbing."
Rest assured Shahid and Ranveer won't be bickering or playing one-upmanship games. But there will be "reliable sources" claiming they are tearing one another's eyes out during shooting.
Source: Bollywood News original article at Cooked up conflict between Shahid Kapoor & Ranveer Singh
You can publish this article on your website as long as you provide a link back to this page.