Ram Gopal Varma stays on to be interesting. The man continues to demonstrate some strong point of views, as defiant as ever, and has strong self -belief which keeps him ticking. He may have strayed away from big commercial successes of late but when it comes to continuously churning out films, the rapid pace is evident as ever. As a matter of fact, his biggest grosser till date, Sarkar Raj, was released almost a decade ago. Now that he is returning with third in the series, Sarkar 3, one expects the film to not just go way past Sarkar Raj but also emerge as a good success for the maker.
Over to Ramu!
As a director, did you actually sit down and make any conscious change to your approach of storytelling in Sarkar 3?
I consciously designed the story telling of Sarkar 3 to have a gritty visual rhythm laced with a powerful lining of everyday realistic world but shot in advanced style. In the earlier films, I took realistic material and turned it into drama but now the transformation has been carefully done to present it to a new audience but without disturbing what the original Sarkar actually stood for.
Considering the fact that it has been a while since you last delivered a commercially successful film, were you a lot more conscious to get all the aspects right for Sarkar 3 since the stakes are high?
I don't think any filmmaker can decide and give a commercially successful film for the simple reason that why would anyone deliberately make a film which will not work.
In your last few films as a director, you went through a reinvention in terms of shot taking and camera placement, a lot of which found detractors. Is there a difference in approach with Sarkar 3?
Sarkar 3
has been shot in a very classical style which is true to its spirit.
This time around, everyone around SubhashNagare [Big B] seems to be angry, be it the character of Ronit Roy, Amit Sadh, Jackie Shroff, Manoj Bajpayee or YamiGautam. Guess there is too much anger in the film?
The film is about highly relatable human emotions like revenge, betrayals, relationships etc. but presented in situations not seen before which frequently call for both hurt and anger.
You also had Abhishek Bachchan and Aishwarya Rai Bachchan in Sarkar Raj. So do we get to see glimpses of Abhishek in the film?
Not really, except a portrait of him and a few references.
Considering the fact that Aishwarya's character was still alive after Sarkar Raj, was there any scope for her to be included in Sarkar 3? That would have added further weight to the film, isn't it?
No, her character came in for a particular project and then left.
Meanwhile, you are also returning with Manoj Bajpayee after long. How was the reunion for you, especially after a very public fall-out?
It was great.

Manoj has played the character of a revolutionary/politician in quite a few Prakash Jha films. So what is the quintessential Ramu touch that we get to see with him in Sarkar 3?
That you have to see in the film.
Jackie Shroff was in an altogether different zone when you worked with him in Rangeela. Today in Sarkar 3, his character comes across as a suave businessman with a nefarious agenda. Can you elaborate?
All I can say is that he is brilliant in the film. He has got one of the strongest screen presence the screen has ever seen and I tried to make complete use of it.
As for Amit Sadh, what was that special something about him that made you feel that he would be the right bet to play the son of Kay Kay Menon?
I just liked his natural body language and his intensity.
On the other hand,YamiGautam has time and again played the character of a simple girl who eventually gets killed. This time around she is out there to kill. So what is the ferocious side of hers that we see?
I felt it will be very unexpected to cast someone like Yami in that role.
Ronit Roy is another interesting inclusion in the film's cast, considering the kind of work that he has been doing of late. In the world of Ram Gopal Varma, do we get to see his darker side in Sarkar 3?
Ronit is playing a very interesting and grey character.
It is rather surprising to see RohiniHattangadi back on screen in such a wicked avatar. After working with her at the beginning of your career in Shiva and Raat, how did the reunion turn out on screen?
I always respected her as an actress and wanted to cast her in a role the opposite of Kasturibai.
In the last few months, you also announced Nuclear with quite some fanfare. So when is that going on floors?
There's tremendous amount of pre-production work. It will take time till October this year.
During the entire hullabaloo around selection of Tamil Nadu Chief Minister, you also announced Sasikala. Was it just a quip at your end or do you seriously wish to bring the story on screen?
I keep getting tons of ideas and some of them will be made into films.
Click HERE to read the original article.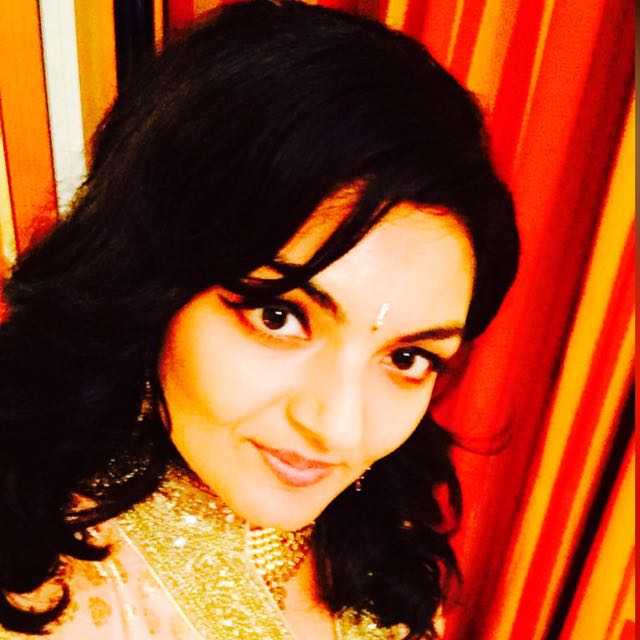 Vote for Shikha Dhingra For Mrs South Asia Canada 2017 by liking her Facebook page.


Loading ...