After the recent hullaballoo about Raabta being a smart copy of Magadheera was rubbished both by the court and audiences who had watched both films, we had a thought: are not covert copies with cosmetic changes what Hindi movies have been about for a long time?
So when do people purchase the rights—even if they are making sometimes significant changes, like in Tubelight (The Little Boy) and Bang Bang! (Knight And Day)? And when do they not?
Apart from any practical difficulties that may (rarely) come in nowadays, the principal reason seems to be indifference. To take just two examples: when Raj Kanwar made
Jeet
(1996) as a kind of rehash of
Muqaddar Ka Sikander
(1978), there was little scope then of Prakash Mehra, as a top director, making an issue out of it.
The same was almost universally true when they remodeled foreign movies from so many countries. India was a closed world then, and even the 'Net had not come in. On the other hand, even in the digital era, things did not really change, as witness so many sly Korean and Hollywood remakes in the last two decades.
And Prakash Mehra himself reworked Arthur, the Hollywood hit, as Sharaabi, and extremely smartly, rehashed his own Muqaddar Ka Sikander (a multi-star film that topped 1978) again as Laawaris, as a solo hero-solo heroine film! Minute examination will show the astute similarities in these two otherwise diverse subjects that Mehra made under his own banner.
The same was done by Manmohan Desai in Naseeb (1981), which was a cleverly disguised and modified version of Amar Akbar Anthony (1977), with three of the writers being the same as well. And despite its cinematic inferiority, Naseeb lived up to his positive name and earned Desai bigger money than the former film, just like Laawaris.

Another such gamble, however, did not pay off. And that was with Rajiv Rai, who made Vishwatma (1992) after Tridev (1989) hit a platinum mine at the box-office. Vishwatma, reportedly, either just broke even or was a narrow loser.
In all such cases, there were certainly no copyright issues as it was the same filmmaker coming up with a second film. The idea was to cash in on a hit in the hope that the audience would accept a polished copy later. Today, in all possibility, such films would have titled as Muqaddar Ka Sikander 2, Amar Akbar Anthony 2 and Tridev2!
Flop to hit and vice-versa
Sooraj R. Barjatya mixed elements from
Bobby
(more) and
Love Story
(less, as it was itself a remodel of
Bobby
!) to fashion the blockbuster
Maine Pyar Kiya
. After its success, he even more ingeniously dissected and rewrote his grandfather Tarachand Barjatya's low-budget 1980s flop
Nadiya Ke Paar
and turned out the even bigger
Hum Aapke Hain Koun!
… in 1994.
He probably also reasoned that if a flop could be turned into a hit, a hit could be rehashed on a bigger scale. And so the in-house 1976 hit Chitchor was 'converted' into Main Prem Ki Deewani Hoon (2003) with Hrithik Roshan, Kareena Kapoor and Abhishek Bachchan. Sadly, it bombed.
Even Ramesh Sippy's 1980 Shaan was somewhere inspired by the director's all-time hit Sholay, five years earlier, in its Salim-Javed premise. And, as the writers admit, Sholay too was inspired by two foreign films!
Roles double—but movies multiple!
But another flop movie that was actually rewritten and succeeded to blockbuster levels was Kaho Naa…Pyaar Hai (2000), whose central idea was taken from the 1984 Eesmayeel Shroff Dharmendra-Rekha flop Jhutha Sach.
While on double-role remakes, we all know the similarity in content between the 1970 mega-hit Saccha Jhutha and the 1989 flop Padmini Kolhapure production Dav Pech, with Jeetendra replacing Rajesh Khanna. And Don (1978) was inspired by the 1962 China Town (also inspired from a foreign film) and a similar premise were explored earlier in Subhash Ghai's debut blockbuster Kalicharan (1976). All these films succeeded, with their concepts of a good man impersonating a bad one after his death.

Raj Kapoor's films were often the subject of such filmi cover-versions, if we may use the term. We have already mentioned Bobby, but Shree 420 was rehashed (with tepid success) as Aziz Mirza's Raju Ban Gaya Gentleman, incidentally the first Shah Rukh Khan film to release. And, on a very down-market level, B. Subhash, known for his disco-based movies, brought us Dulhan Banoo Main Teri in 1998 as a terrible rehash of Raj Kapoor's career-biggest hit as a director, Ram Teri Ganga Maili. And Sangam became the 1996 calamity, Yeh Majhdhaar, directed again by Eesmayeel Shroff.
Salim-Javed have admitted to being inspired by Sheikh Mukhtar's 1950s hit Do Ustad to write the 1974 hit Haath Ki Safai, but as with most films of theirs, it was no carbon copy. However, their Trishul, the 1978 moneyspinner, was reworked twice, once as Uttar Dakshin in 1987, and then in Vansh (1992).
Three evergreen romantic comedies were also taken up—but sadly mutilated. The 1967 golden jubilee and cult
Shagird
became the 1993 mess that was
Shreemaan Aashique
with Rishi Kapoor and Urmila handicapped by the pathetic standards of the film. Urmila suffered again with the 1999
Hum Tumpe Marte Hain
, recycled from what was probably Hindi cinema's first (and still one its best) romantic comedies, Vijay Anand's Dev Anand-Waheeda Rehman movie
Tere Ghar Ke Saamne
(1963). And Shammi Kapoor's delightful 1962
Professor
became Madhuri Dixit's misguided home production
Dil Tera Aashiq
.
The songless box-office smash-hit Ittefaq (1969) is now being officially remade by the original BR Films banner. But three decades after the original, Ram Gopal Varma had made a copy with Kaun?, also songless, but a box office disaster.
Finally, as well know, he also fabricated the atrocious RGV Ki Aag on Sholay. And while Subhash Ghai adopted the Sholay idea smartly as Karma (1986), many other copies of the film were largely B- and C-graders not worthy of being discussed here.
Click HERE to read the original article.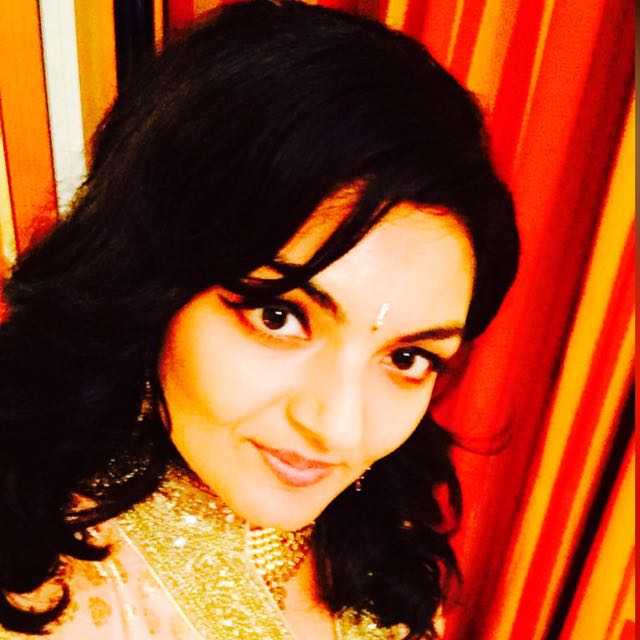 Vote for Shikha Dhingra For Mrs South Asia Canada 2017 by liking her Facebook page.


Loading ...