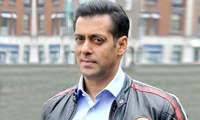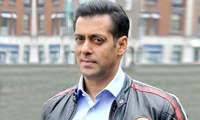 Agent Vinod
and before that
Aazaan
travelled half the globe and there were millions spent in pitching these films at a huge scale. Reactions were mixed though as some felt that that the narrative on screen was more of a travelogue that ended up confusing them. Now
Ek Tha Tiger
is all set to be yet another global action affair though indications are that director Kabir Khan has kept things simple for the Salman Khan starrer.
"Saif as well as Sachiin didn't hold on to any expenses while shooting for their dream affairs. They wanted to bring something new to Bollywood and in the process formulated a narrative that was on the lines of Bourne series. When Ek Tha Tiger was launched, there were talks about it being inspired by the Bourne films as well though Yash Raj films had categorically denied any similarities. However what is similar though is the fact that the Salman Khan has travelled so extensively for the first time ever", informs an industry source.
Although there were talks that the film would be shot in ten different countries (which would have been a record of sorts), as per confirmed reports there are quite a few sequences set in Ireland, Turkey, Cuba, Iraq, Hong Kong and of course India. This not just makes the film as the most lavish film ever done by Salman, it is also one of the costliest films by Chopras other than the Dhoom franchise. However, the million dollar question is whether the film's narrative would justify the global setting and avoid confusing and overwhelming the audience.
"This should not be an issue actually because Salman's 'mantra' has been to keep it simple. Look at his last few films, he has been as 'desi' as it gets and has shot in small towns and cities for Dabangg and Bodyguard. It is quite obvious that he agreed to globetrotting because he was convinced Ek Tha Tiger couldn't be shot in just one or two locations. Also remember that Kabir Khan isn't new to shooting his films abroad. He had travelled to Afghanistan and U.S.A. for Kabul Express and New York extensively. Now if he has shot in various locations for Ek Tha Tiger, it is for a reason", a close associate adds.
No wonder, Kabir had stated at the launch of the film, "I couldn't have set Ek Tha Tiger anywhere else but these countries. I am not going there because either I want to travel or my producers are willing to spend a fortune on the film."
Rafiq Gangjee, Vice President (Marketing & Communications), Yash Raj Films, says, "Without getting into any comparisons or endorsing your viewpoint on any other film in any way, locations for Ek Tha Tiger, like all movies nowadays, are primarily selected on the basis of their relevance to the storyline. Given that the film is a romantic thriller, the countries selected land themselves brilliantly to the narrative, especially in the hands of a storyteller like Kabir Khan. Both his earlier films (Kabul Express, New York) are a testimony to that."
Now we hope the right results too show on screen!