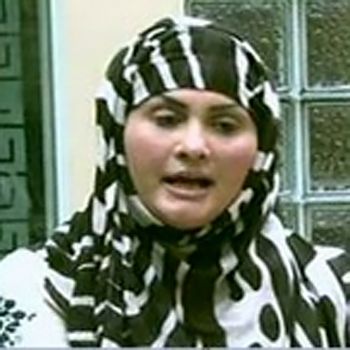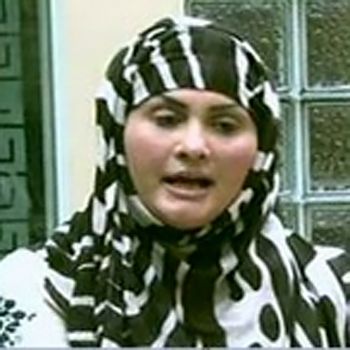 After falling prey to a murder scandal, the sensuous Pakistani stage dancer and film actress
Nargis
has declared her departure from showbiz to turn into an Islamic Aalima.
The hot and adorable host of Nargis & Naughty Show, Nargis has decided to say good bye to Pakistan's media industry. She has said so by taking oath on Quran Pak.
"I will not work in film, Stage and any other showbiz sector. I am 37 years old now. I am in touch with Maulana Tariq Jamil, famous Muslim cleric, in order to learn Islamic teachings. I have started wearing scarf and will soon start taking classes in a seminary in order to become a Muslim Aalima", said Nargis in a Press Conference when she returned Lahore from a foreign trip.
Nargis, the elder sister of famous dancer Deedar, is popularly known for her seductive acting skills and bawdy stage performances. She has a huge fan following and never disappoint them, but recently, she stocked all her fans when she appeared on different media channels wearing scarf. She narrated that she had returned to her religion and had great grief for her sins. She also clarified that she would not join any political party.
Nargis has also appealed that she doesn't want to meet anyone from his showbiz field. While talking about the murder a trader named Shehzad, she denied any relationship with criminal gang and the murder case.
Click HERE to read more from Fashion Central.