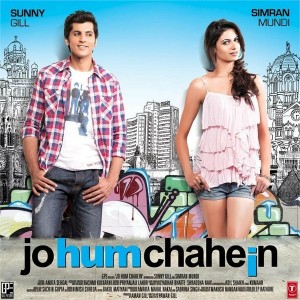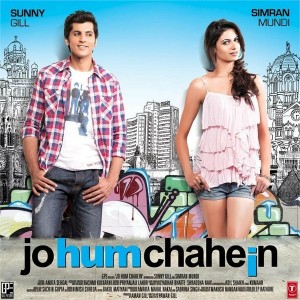 Love stories are the most tried and tested genre in Bollywood. Youthful stories in particular are eagerly lapped up if the romance quotient is just right, the lead pair is charming, the songs are tuneful and easy on the lips and the sweet and tender moments stay fresh in your memory even after you've made an exit from the cineplex. The process of falling in love changes in film after film, but what remains intact — at least in Hindi movies — is the joy and elation when the lovers unite in the finale.
First-time director Pawan Gill attempts to tell a love story that deals with the problems and struggles of a Gen X couple. Though it's easy to decipher what course the journey would take, you can't help but acknowledge the fact that Pawan at least makes a sincere attempt to tell a story that's breezy and pacy, with an interesting twist midway through the film. Well shot with several interesting moments, it's a film that the urban youth should identify with instantly.
But there's a flipside as well. And that pertains to its screenplay. More on that later!
JO HUM CHAHEIN is a coming of age story of Rohan [Sunny Gill] and Neha [Simran Mundi], two young, hip, effervescent individuals whose lives change forever once they meet and fall in love. Rohan is a brash, cocky, ambitious, 24-year-old MBA graduate who wants instant success and will do anything to make that come true.
Rohan moves to Mumbai to pursue a career as a stockbroker where he meets Neha, a no-nonsense, strong-headed girl, who's come to Mumbai to follow her dreams, the dream of becoming a film actor. Neha is someone who believes in love, but hasn't given any guy a chance because no one measures up to her standards of Mr. Right. That's until Rohan comes along and her life changes completely.
Both of them have different wants, desires and quests, but they manage to come together and go on a journey that intertwines their personal and professional lives.
Director Pawan Gill, who has also penned its script, chooses to narrate a story that not only focuses on romance, but also on the aspirations of the youth and how far can they go to accomplish their goals. In doing so, Pawan doesn't take the tried and tested route to narrate his tale. The love story isn't the type that would make you exclaim, 'Not again'. But the entire stock market perspective is what could've been lucidly elucidated for the average moviegoer to decipher. Sure, the character of Alyy Khan does make things clear at the outset, but during the course of the journey, there could've been more clarity on the issue. Case in point, what eventually goes wrong in Sunny's career, how Alyy uses him and how Alyy pays for it eventually could've been better explained.
However, despite the blemishes, there's no denying that Pawan has handled a couple of poignant moments well. The twist in the tale and the confrontation between the lead pair in the middle of the film is super. Also, the transformation in Sunny's character — how he gradually realizes the importance of a relationship — is prudently dealt with.
A love story is 'incomplete' without melodious music and the songs in JO HUM CHAHEIN have the required vigor to entice the youth. Sachin Gupta delivers some lovely compositions, which includes tracks such as 'Ishq Hothon Se', 'Peepni' and 'Aaj Bhi Party'. The songs are well choreographed and the icing on the cake is the visual appeal in each track. Talking of visual appeal, the review would be incomplete without acknowledging the contribution by the DoP, Manush Nandan. The film has eye-catching visuals and even otherwise, it's an incredibly stylish looking film. The production design [Amrita Mahal Nakai and Sabrina Singh] is top notch.
Sunny Gill renders his character with tremendous sincerity. It's a character, like I pointed out earlier, that's bona fide and identifiable and Sunny's performance makes it all the more relatable. Simran Mundi is photogenic and has the potential to grow into a fine actor. She's a tad self-conscious initially, but illustrates potency in heartrending moments consequently. Alyy Khan is first-rate, while Achint Kaur carries her part with flourish. Yuri Suri, as Sunny's father, makes his presence felt. Samar Virmani, Sunny's friend, is self-assured and handles his part well, while Mansi Multani does a fine job. Rithvik Dhanjani is confident.
On the whole, JO HUM CHAHEIN is a decent watch that will require a strong word of mouth to leave a mark.