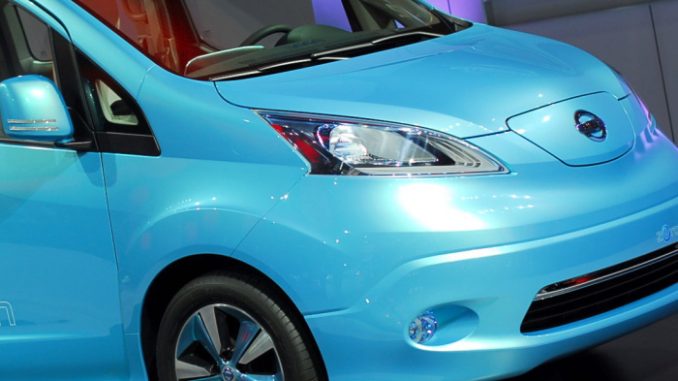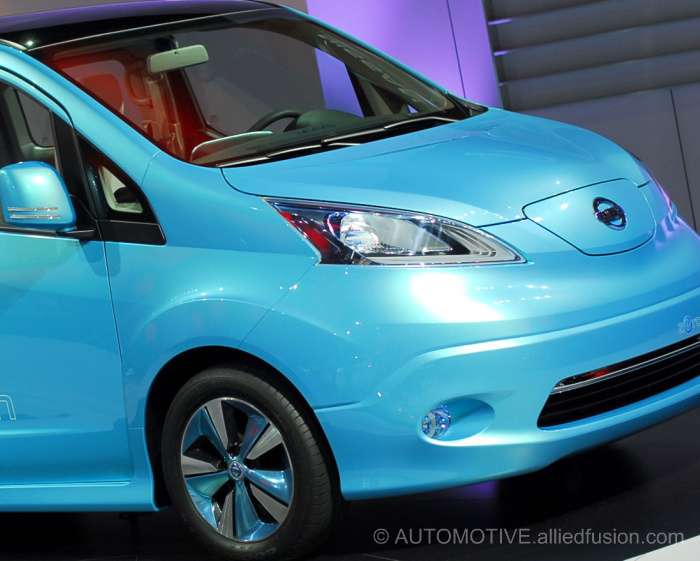 On January 9th Nissan raised the curtain on their very first all-electric van, which also puts it in line for being the second EV from Nissan after the recently released Leaf. The e-NV200 Concept was unveiled to the world in Detroit, Michigan, USA during the press preview of the North American International Auto Show.
Nissan is currently calling the vehicle a "near-future production version of a full electric vehicle." The NV200 platform – on which the e-NV200 is based – is a tried and true one, currently available in Japan, Europe, and China. Although the NV200 is favoured as a commercial vehicle, Nissan hopes the new e-NV200 will appeal to a broader audience including families looking for flexible interior space coupled with the benefits of an EV.
The EV market is still a fairly fragile one. Overall costs and gaps in the technology make it less than desirable for many consumers. EVs themselves are not all alike. There are internal combustion engine equipped range extended EVs, on board power generating fuel cell EVs and completely battery powered, full electric EVs. Nissan has opted for the latter and is using the same EV system for the e-NV200 as is currently being used in the Nisan Leaf.
This tech sharing also means the e-NV200 will have a driving range similar to that of a Leaf – about 160km – while offering the space and payload capabilities similar to that of the gasoline powered NV200.
At present Ford single-handedly dominates the small commercial van market in North America with the very popular Transit Connect. There's even Transit Connects retro-fitted with third party electric drive systems that Canada Post has been using since early 2011. If Nissan's ideas for a production e-NV200 become a reality, consumers will not only have a choice of another well-made small multi-use van, they will also have the opportunity to choose an engineered from the ground up fully electric vehicle. Nissan undoubtedly sees the potential for an EV in the light commercial vehicle market and the e-NV200 seems primed to take that position.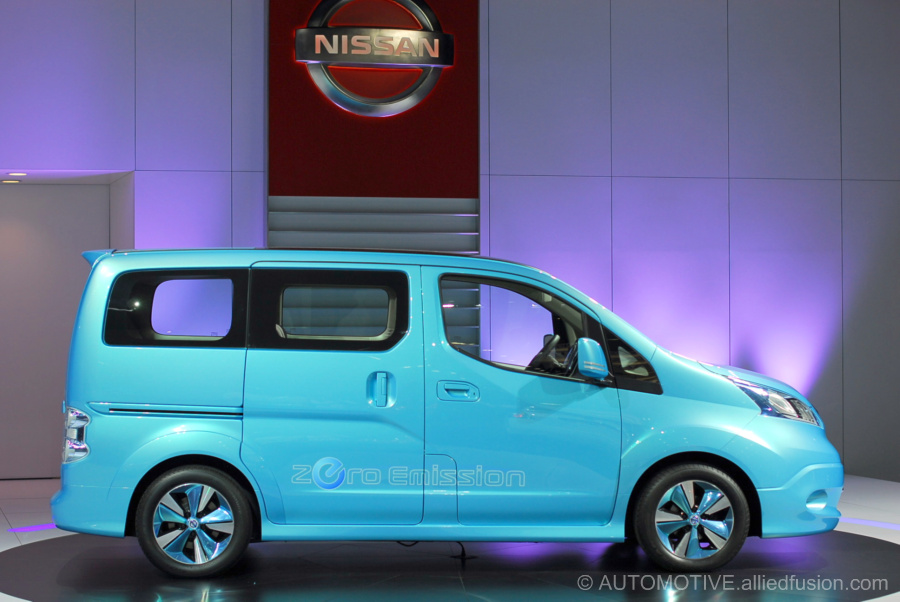 Kanishka Sonnadara is a member of AUTOMOTIVE.alliedfusion.com and can be found on Twitter @autoKsS.