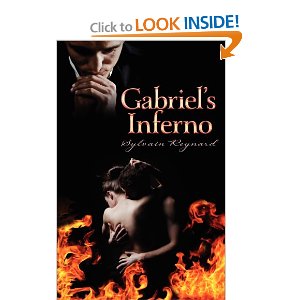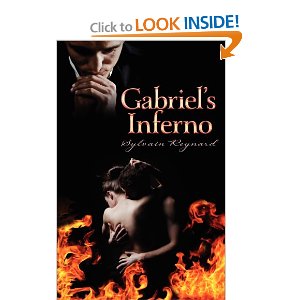 You will never see Gabriel's Inferno and Mack Dunstan's Inferno in the same sentence–so stop fantasizing about it! It ain't working, so why try!
In 2013, when the Random and Penguin firms merge into one, it is expected that this multinational corporation will control 40% of the Canadian Publishing scene. Some suspect this industry will squeeze Canadian authors out of their catalogue. There is hope, however, that Simon & Schuster will set up a Canadian publishing program. No one expects the Canadian Government to come to the rescue of its authors. Thus, the small domestic publishing scene will continue to receive government grants.
No one seems to realize 40,000 new books and authors get published every year in the United States. If it sells, it sells. It is called Darwinism. Name a Canadian author who sells? Gabriel's Inferno. They are calling it the Canadian Fifty Shades of Grey. This author got their book published by a no name, online US publishing house and was picked up by Penguin in August 2012. This book is an erotic novel that is based in Toronto and set at the University of Toronto. And it sells too! Who would ever of thunk it too.
In Canada, however, funding agencies will provide grants for Canadian authors if they meet a certain criteria. For example, if the publishing company is based in Toronto, the author, the publisher will each receive a grant from Toronto Arts Council, including the bookstore that sells the work too. The same goes for Canada Council, only it is on a national level. In the past, authors would go to Book Television, or Imprint at Rogers TV. But a lot of these outlets do not exist anymore. Even the CBC has a library of books, yet the bigger names get promoted.
Then comes in the CRTC. What is that? The Canadian Radio and Television Commission, or the CRTC, is a governing body which hands out licences for radio and TV stations in Canada. Such an organization is also the governing body which decides what is allowed to be seen in Canada and because of that it has countless critics. The CRTC created a Canadian Television Fund which develops and implements policies to offer financial contributions to Canadian producers through specific program funding streams. At present, this is all done through the Television Business Unit at Telefilm Canada.
Yet another government arm, not the free market, which would give us what sells, not tells us what sells.
One thing the Canadian Government can do is free up this broadcast money to allow the free market to go with what sells. By the way, doesn't the Federal Canadian Conservative Government want less government intrusion to its citizens? Yes this government wants to have such a system built up to have control over the free flow of ideas. In times like these, where we have the Occupy Wall Street movement, we do want to control all the information, including the knowledge about what the radicals are up to. But don't we want to know if the author of Gabriel's Inferno is a man, or a woman?! Who is this author of the Canadian Fifty Shades of Grey?!
So swallow your pride. You will never see Gabriel's Inferno and Mack Dunstan's Inferno in the same sentence–so stop fantasizing about it! It ain't working, so why try!
If you wish to buy Gabriel's Inferno go to this link http://www.amazon.com/Mack-Dunstans-Inferno-Paul-Collins/dp/1462032761
Paul Collins, author of Mack Dunstan's Inferno / Mystery of Everyman's Way
Contact him on
http://www.facebook.com/#!/authorpaulcollins