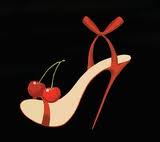 This article was last updated on April 16, 2022
Canada:

Oye! Times readers Get FREE $30 to spend on Amazon, Walmart…
USA:

Oye! Times readers Get FREE $30 to spend on Amazon, Walmart…
Another carry over Lotto weekend? Does this happen more often than I would have thought? Both the Lotto Max and the 6/49 have been carried over; there wasn't a winning number drawn. Go figure. What are the statistics on this happening? In thinking back on this phenomenon, I have the impression that it happens more often than I would have imagined.
Movies
I saw The Descendants a couple of weeks ago. The film is terrific and George Clooney is terrific. It is both funny and sad. Click to read my review as I would definitely advise you to put this on your list of films to see during the holidays.
I just saw this past Friday, Sherlock Holmes: A Game of Shadows and I am happy to report this is a good piece of entertainment. Good acting, good story and good filming. I love bullet time and like the first Sherlock Holmes movie, we have some terrific scenes which make use of this cinematic technique made famous by The Matrix. I don't know if it was the film making or if it was the digital projection system (see Empire Extra below), the clarity of the images and the richness of the colours was terrific.
Click to read my preview of Mission Impossible: Ghost Protocol. The film opens to general release on December 20 but was released early to IMAX theatres. What? IMAX? Is there a choice? Go see it in IMAX. Heck, why even bother with a normal screen. Ha!
Also coming up this Tuesday is The Girl With The Dragon Tattoo. Oooo, there's a lot of hype about this murder mystery and I am definitely going to see this one. The trailer looks terrific and has me pumped. One teaser has this re-working of Led Zeppelin's Immigrant Song and I think it's fabulous. Click to listen to this updated version of the original heavy metal band.
Empire Extra: Empress Walk, North York
If you haven't tried it, I mention the Empire Extra theatre. *chuckles* This is your cinema on steroids? This is the Empire answer to the IMAX experience? Okay, not quite, but it does (supposedly) have a better sound system, cushier seats and a superior projection system. True? False? You decide. But if there is one good thing about this, it's that you can buy reserved seating in advance. Yep, you can go on-line and buy a specific seat in the theatre. What's so good about that? Hey, just imagine! You don't have to show up early to run and grab a good seat; you already have a good seat so you can show up at the last minute. And from my experience, this does not cost any more than a regular ticket. Is that terrific or what?

The Well Heeled Cook
Do you like cooking? Do you like sexy? This New York film maker has put together a series of cooking videos which combine kitchen duties with a little spice. "The Well Heeled Cook: Food as a sensual part of sex" serves as an overview of this woman's creativity at the dinner table and while this may or may not have an effect on your bedroom; it may certainly change what's happening at your stove.
Each recipe is written out with a list of ingredients followed by instructions on how to prepare everything. But the "hook" for each recipe is a companion video. The author remains out of sight during the videos; you only ever see her hands and her high heels. She never speaks; short text instructions appear periodically and you watch the steps of preparing various dishes. These videos are of a very high quality; they are professionally made.
Ms. WellHeeled states that eating is a complete sensual experience. We utilize all our senses: sight, smell, taste, touch, and yes hearing (remember the sizzle). So the trappings that surround the food matter: candlelight, music, table setting, clothing and, yes, fabulous high heels.
I have to chuckle at how the filmmaker has deftly managed to combine the art of cooking with the art of seduction. Each video highlights a sensuality coupled with an implied sexual tension in the creation of a culinary aphrodisiac. I just want to kick off my shoes, loosen my tie and… get out a knife and fork. From my original article:
I watched the short clip about stuffing a turkey and preparing a cranberry sauce and holy smokes, even though nothing "dirty" occurred, I still felt I should be holding my hand over the eyes of anybody under the age of 18. Sexy? Gosh, did I see a wisp of smoke rising from my computer monitor?
the web site: The Well Heeled Cook

OMG! I've turned into a Castle junkie!
I admit before a higher power that my life has spiralled out of control these past few weeks. Are there twelve steps for my road to recovery? Have I now hit bottom? Of course, now that I have gone through every single episode from seasons one, two and three having already watched season 4 up to now, what else remains to be watched? Is there anything else I could possibly do to sink any lower? Oh, I know. I'll start from season one and watch all the episodes all over again. What!?!
*laughs* I discovered videos of all the episodes of the ABC television series posted on YouTube and have taken to going through each one of them… twice. I've known about the show for years and have watched in periodically but in the past month or so, I started rewatching all the early shows and got completely bitten by the bug. Oh my goodness, I've turned into a Castle junkie! Click here to read my full article. I provide links to various clips from the show and I list off my musical discoveries. I had no idea the producers had inserted some fabulous music into the show and in searching around the Net; I put together a terrific set of links of music I had never heard before. I have expanded my musical library with artists and songs that are brand new to me. What gems! How about "If I Don't" by Amp Fiddler. What a great piece of music; what an original and fascinating video. And this is only one of over a dozen songs I found. Check it out; you'll be taping your foot.
Good luck to all of you in your world. See you around the pages of Oye! Times.
6/49: Wed, Dec 21: $7 million
Lotto 6/49: One chance in 13,983,816
Lotto Max: Fri Dec 23: $50 million (2 MaxMillions)
Lotto Max: One chance in 28,633,528
All the latest winning numbers
You can visit the Lotto web site and check out all the latest winning numbers including Poker, 49, Lottario, Keno, Pick 4, Pick 3 and Payday. Of course, all the Encore numbers can be found there as well.
Click HERE to read more from William Belle
Article viewed at: Oye! Times at www.oyetimes.com
You can publish this article on your website as long as you provide a link back to this page.