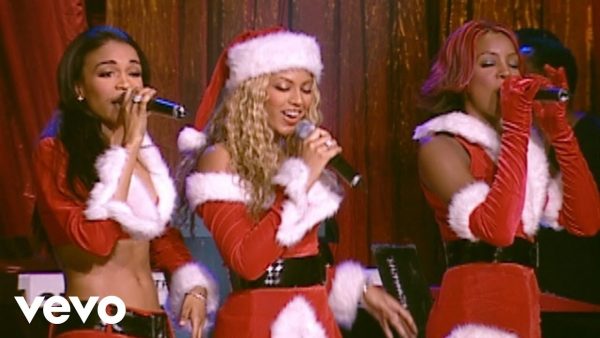 You can publish this article on your website as long as you provide a link back to this page.
This article was last updated on April 16, 2022

Celebrities have both money and connections, and this time of year, tht can only lead to on thing: seriously impressive holiday decorations.
Over the past several weeks, celebs have been sharing photos and videos of all the ways they're decking out their homes for the holidays. Actors, talk show hosts, reality TV stars, and singers have been showing off all kinds of over-the-top, festive decor from classic bright red baubles to trendy additions like hot pink trees. Some of these celebrities put out the decorations themselves with the help of their families, while others employed the help of professionals and brand partners. Either way, the results have left feeling like our tiny apartment Christmas shrub is sorely lacking.
Take a look ahead to see the best, most over-the-top holiday decorations celebrities have set up so far this year.
Busy Philipps
Along with her daily updates on what mischief her kids' Elf on the Shelf is getting up to, the Busy Tonight host also shared how her living room looked before and after the Michael's Craft Store elves, as Philipps called them in an early December Instagram story, decorated.
Jennifer Lopez
Earlier this month, J.Lo, her boyfriend Alex Rodriguez, and their kids decked out their huge Christmas tree with white lights, various baubles, and most uniquely, red roses.
Ariana Grande
After a year of her world being turned upside-down, the "Thank U, Next" singer opted to bring back 2017's biggest holiday decor trend, the upside-down Christmas tree.
Joanna Gaines
According to a recent post on her blog, Joanna Gaines revealed that this year, her family picked out their biggest tree yet, standing at 13 feet. This one went in their dining room, but it wasn't the only tree they brought home. The second, smaller tree was set up in Chip and Joanna's bedroom.
Leah Remini
Leah Remini recently revealed she had started decorating for the holidays before December had even begun by sharing a photo showing off the cedar branches she had arranged around the Emmy on her mantle. A few days after posting the fireplace picture, the Second Act actress put up a photo that showed her husband Angelo Pagan standing on a ladder so as to reach the top of their Christmas tree with its final touch.
Kylie Jenner
In order to transform her home into a winter wonderland, Kylie Jenner, of course, enlisted the help of her fam's famous florist Jeff Leatham. This year Jenner and Leatham went for a gold theme for the ginormous Christmas tree that's erected annually in her foyer.
Kevin Jonas
According to an Instagram photo Kevin Jonas shared on December 8, he returned home from his brother Nick's epic wedding in India to find it had been decked out with cheer. Unclear who was responsible for the surprise decor.
Bethenny Frankel
Though this real housewife of New York has yet to share a photo of last Christmas's most controversial nutcracker, she did post a photo of her very fun hot pink tree.
Nicole Richie
As someone who has literally taken glamour shots inside her chickens' coop, of course Nicole Richie made sure her chickens Ivy, Sibby, and Dixie Chick got their own dose of holiday cheer this year.
Kelly Ripa
Also one to jump the Christmas tree gun, Kelly Ripa put up her tree on November 25, a full month before the holiday. We're not complaining about the tree's early arrival, though, because the tree has since served as the backdrop for more than one adorable photo of her and hubby Mark Consuelos.
Chelsea Peretti
Last week, Chelsea Peretti shared five close-up images of the sweet ornaments on her tree. Most of them were shaped like animals, and in her caption, the comedian joked that her one-year-old son would likely be tempted to pull them down.
Nicole Kidman
This Big Little Lies actress used her Christmas decor to show off her punny side. In the caption accompanying a photo of her cat sitting underneath her Christmas tree, Kidman wrote, "Paws for Reflection."
Mindy Kaling
Mindy Kaling threw it back to The Mindy Project, where she created a wreath adorned with photos of Reese Witherspoon aptly called Wreath Witherspoon, and filled her home with punny holiday decor, from Judy Garland wrapped around a banister to a Matthew McConau-Tree.
Reese Witherspoon
The Big Little Lies star shared a snap of her bulldog Pepper patiently waiting under the tree next to wrapped gifts, but also didn't hesitate to share a few Wreath Witherspoons of her own.
Kourtney Kardashian
The Kardashian sister struck her finest mermaid pose next to a snowy tree, complete with a Santa statue bearing a bag of gifts (and festive pinecones).
Madonna
The queen of pop got her Christmas tree, covered in 3D red stars and frosted bulbs, up in early December. She placed it next to her fireplace, with garland cascading down the mantle.
Kelly Rowland
Kelly Rowland's tree is so tall she needed to stand on a ladder to add trimmings to the top, but that didn't stop her from jamming to some Destiny's Child holiday music as she decorated.
Click HERE to read more.

You can publish this article on your website as long as you provide a link back to this page.