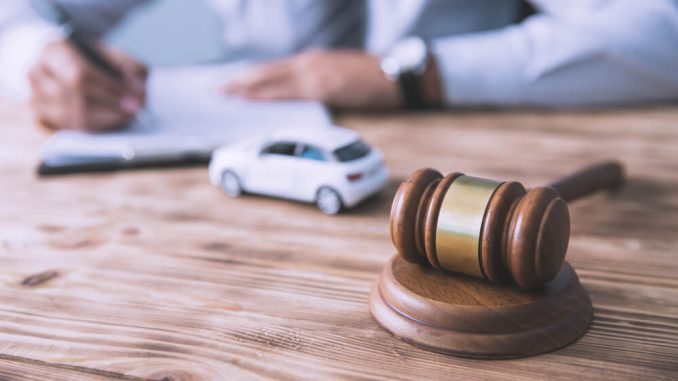 This article was last updated on April 16, 2022
Canada:

Oye! Times readers Get FREE $30 to spend on Amazon, Walmart…
USA:

Oye! Times readers Get FREE $30 to spend on Amazon, Walmart…
If you have been in an accident and require an accident lawyer, then you should expect whomever you hire to deal with your case in the most professional manner possible. You deserve a knowledgeable and compassionate legal professional to help you with claims, answer your questions, and pursue fair compensation for your damages. Below we have outlined what you should expect from an accident lawyer, and what the lawyers at Boyle Law Firm, a Denver Accident Lawyer, display on a daily basis.
Your accident lawyer should be knowledgeable
To practice accident law in Colorado properly, your lawyer will need to know the state's laws as well as the court system and case laws. Your lawyer should be in the business of personal injury law and be knowledgeable in the field.
Your attorney should have proper resources
To fight your case effectively, your lawyer should have a list of resources available. This might include medical experts, investigators, or accident scene reconstruction specialists. This team should be able to investigate your case properly and help to build a substantial claim.
Expect your accident lawyer to be proactive
You should never need to remind your lawyer to work on your case. Insurance companies do not like to move quickly, so your accident lawyer will need to be proactive to push them along.
Your lawyer should communicate well
Your lawyer should always keep you up-to-date on the status of your claim. You should never need to chase your lawyer to find out what is happening with your case, and you should be regularly updated by either your lawyer or someone on their legal team.
Your lawyer should be prepared
In case of an accident, you will most likely be up against the opposing insurance company's lawyers. These lawyers will do everything in their power to reduce your compensation. They will scrutinize every document and might even ask for the same information multiple times. If your car accident lawyer is prepared and sends in your claim with as much information as possible, it will most likely reduce the processing time for your case. Eventually, if your case is taken to court and your lawyer is prepared, it will greatly improve your chances of doing well at the trial.
Expect your car accident attorney to answer your questions
Most often citizens involved in an accident are not extremely familiar with the law. Especially since this accident might be the first of its kind in the duration of your life or even your first experience with the law, you will most likely have many questions. You should always expect your lawyer to answer all your questions and in a timely manner. This is not to say you should expect them to answer your questions at 2 o'clock in the morning, but if during business hours you should expect a prompt reply by the end of the workday.
If you have recently been in a car accident, contact Boyle Law Firm for a consultation today.
You can publish this article on your website as long as you provide a link back to this page.