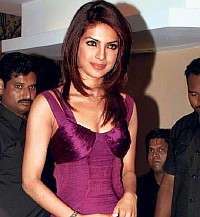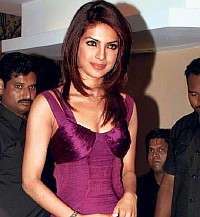 Royal purple, deep purple, aubergine… it's known by a handful of names, but it's the colour that's taking the fashion scene by storm, both in Mumbai and on international ramps.
Designer Gayatri Khanna puts the colour in the 'jewel tones' category, along with other 'jewel colours' like emerald, burgundy and indigo, designer Babita Malkani asserts that it is THE hottest evening wear colour in fashion stores and designer Swapnil Shinde adds another element to it, saying that it falls wonderfully in the 'Indian colour category', suiting the Indian complexion extremely well. Quite a winner on the popular polls, this shade!
"Lavender and other shades of light purple are out, deep purple is in and hot right now. What I call the eggplant/brinjal colour. What's more, it's not just in clothes, but even in accessories, bags and shoes that this colour is making waves," says Babita. Swapnil is all for the colour for its multi-purpose component. "The colour is gaining popularity in India because it blends well with the Indian skin tone. Besides, it's a colour that looks good not just on red-carpet gowns but also on Indian wear like sarees," he states. Gayatri seconds that opinion. "Because it's such a rich colour, one doesn't need to wear too many accessories. However, it goes best with diamonds or coloured stones," she advises. Designer Lina Tipnis sums it up the best: "It is a colour of aspiration because it's the colour of royalty. It's not a gloomy colour, but a rich one, perfect for these dull and depressing times of recession!" she states.