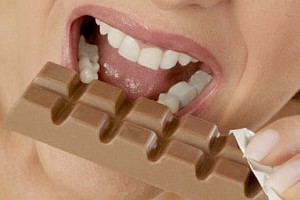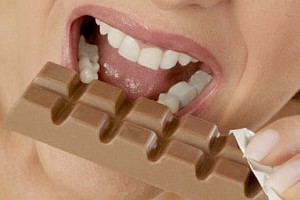 There is nothing more tempting than chocolate. But ever heard of a chocolate foot spa?  
Begin by getting the ingredients listed for a chocolate foot spa treatment. Use milk, which has lactic acid and helps soften feet; cocoa, which has a wonderful antioxidant value, and magnesium, to help relax the body and mind. Combine these with the comforting scent of chocolate and you will sink into bliss.
Begin the foot spa treatment by warming one litre of milk until you can put your elbow into it comfortably — not too hot or too cold.
Mix 1/4 cup cocoa powder with 1/2 cup of warm milk and make a thick paste. Stir well. This makes it easier to blend cocoa with the warm milk without having powder lumps floating around. Add the cocoa mixture to the milk in a large bowl ( It should be large enough for your feet!) Stir well.
Lay out two large towels and place the bowl on it. Seat yourself in a comfortable chair and keep a hand towel nearby.
Add special touches to the chocolate foot spa treatment, like marbles in the bottom of the tub to massage the feet as they soak. While getting a pedicure, you could also indulge in a warm mug of hot chocolate.
After the relaxing soak, towel dry your feet, and finish off the spa treatment with a relaxing cocoa butter foot massage.