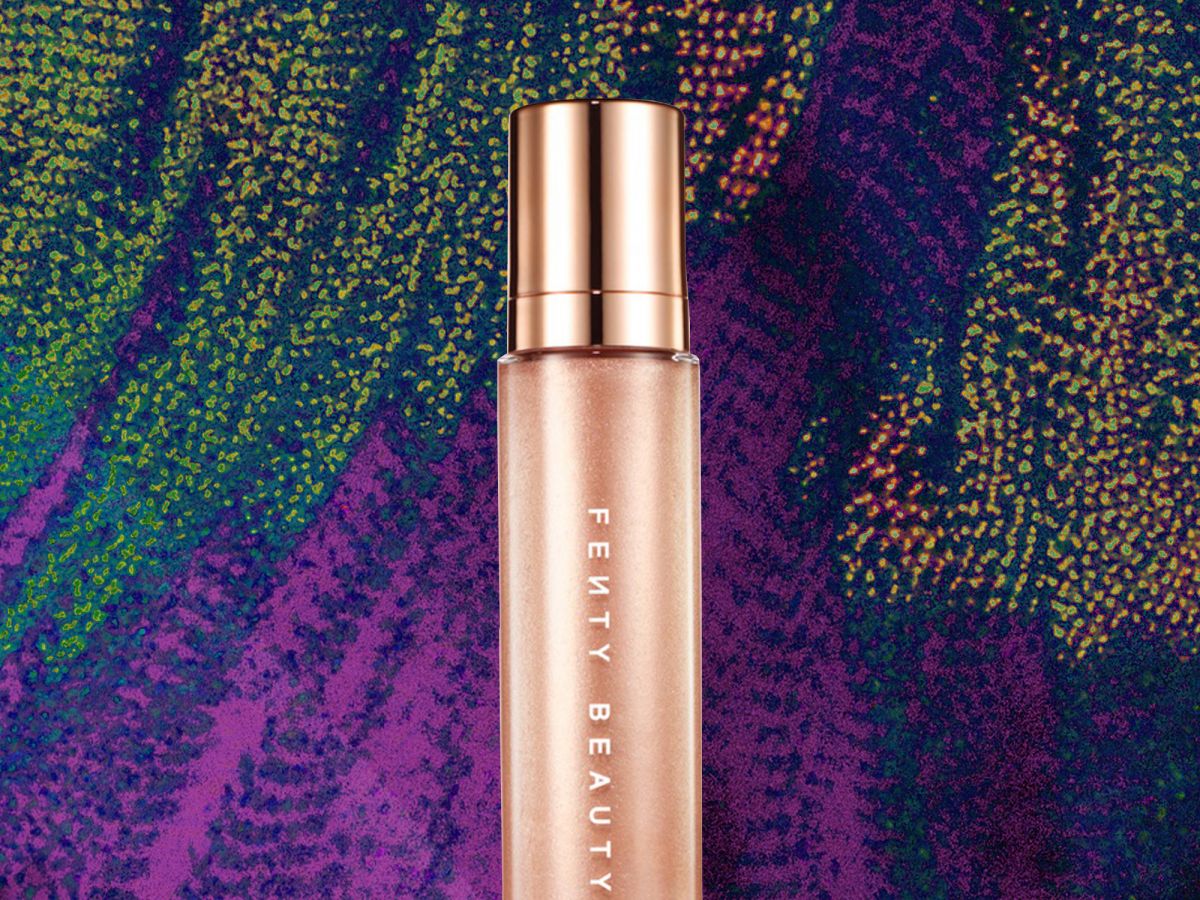 Up until a few weeks ago, seduction wasn't exactly the first thing that came to mind when you thought of body glitter — just major '00s flashbacks and ruined white clothes. But then Rihanna released a five-second clip in which she applied the brand-new Fenty Beauty Body Lava to her bare shoulder — with bedroom eyes and slow, methodical strokes — and just like that, body luminizer hit peak sex appeal.
Now, men are heating up the conversation by creating their own renditions of the video that are just as extra as the real thing. The only difference? In the clips ahead, it's out with the body makeup and in with the socks, maple syrup, and nunchucks — suggestive candlelight be damned. All you need is an iPhone to make like Rihanna this time around.
First, let's take a look at Rihanna's O.G. Body Lava application — quickly followed by Reddit user SomeOtherMate's recreation of her over-the-shoulder stare.
Can dipping your sandwich in a heap of ketchup on your bare shoulder be sexier than a beauty product tutorial? Depends on who you ask.
The glow-inducer at hand here may be from Lush Cosmetics as opposed to Fenty, but we can appreciate this man's RiRi-level smize and enthusiasm all the same.
We think it's the direct eye contact here that makes this video a must-watch.
Rihanna uses kabuki brushes to blend in her highlighter; others turn to Hungry Jack and nunchucks for a sweet experience that's about 100% stickier.
Introducing every beauty editor's dream: someone attempting to make sunscreen application sexy. (With the help of some unsurprisingly unsexy props.)
When recreating RiRi's video on a budget means grabbing a bottle of body lotion… and sweeping away your ego.
Click HERE to read more from Refinery29


Loading ...