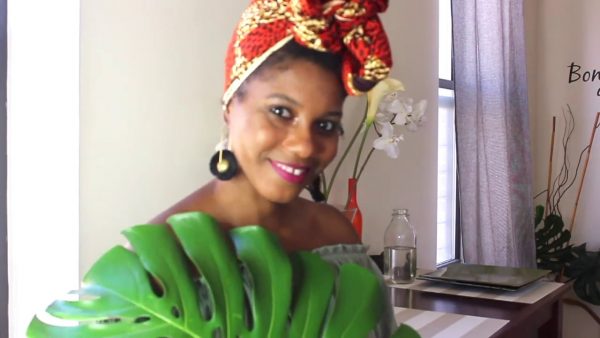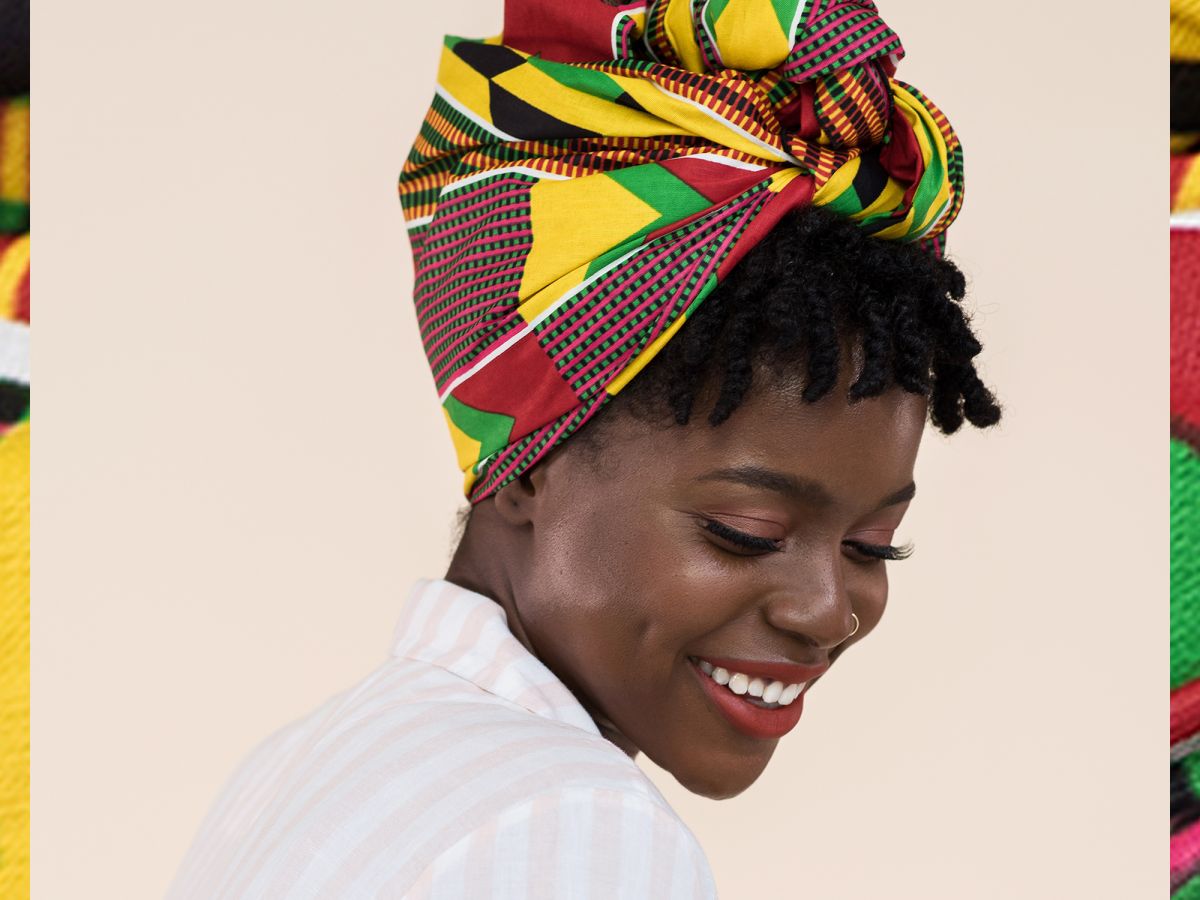 The concept of protective styling seems simple. The whole point is to arrange your hair in a way that requires little combing or brushing, protecting the hair from damage. Yet somehow we're still spending 20 minutes a day slicking edges, moisturizing twists, and redoing buns. Isn't this whole protective style thing supposed to be low maintenance?
Thank goodness for head wraps. A quick tie and tuck, and you're done. It's protective styling light. Wraps come in a variety of styles, fabrics, and prints, which means you can match them easily to any outfit. Or, you can go for a pattern-on-pattern, mismatched ensemble. You can even make them yourself, if you're extra crafty.
The only hard part is figuring out how the heck to tie the fabric around your head. You can do your head wrap up in knots, twist it over a bun, or use it as an accent for a puff, depending on your mood. Refinery29 spoke with Nnenna Stella, founder of Wrap Life, to get some of her tips for styling a head wrap like a pro. Find inspiration for your next lazy hair day look, ahead.
If you don't want all of your hair to be tucked away under a wrap, try leaving out bangs or loose curls in the front. Don't give up if you don't get the look right on the first try either! "I've been wrapping for years, and it's not uncommon to start over two or three times. Don't give up after the first try," says Stella.
If you're feeling fancy, try tying your wrap into a big bow and leaving some baby hairs out to make your style more effortless. Want to copy this look? Check out this YouTube tutorial.
If you're transitioning to natural hair, head wraps are a great way to protect your curls (and to skip styling because breakage is so common when your hair is two different textures). Vlogger Denisse Benitez shared that she recently damaged her hair, and she used this head wrap for an easy protective style.
Another fun way to style your wrap is to match it to your makeup. Don't be afraid go monochromatic like
Tennishia Williams
did here.
You aren't limited to only covering your entire head with a wrap. If your hair is full of volume, don't feel like you have to change that to wear a head wrap. "Big hair and head wraps go perfect together," says Stella. If you're new to the wrap game, Stella's easy hack is to tie your hair up with an elastic that you can easily remove once your head piece is secure.
This head wrap look is like a top knot, but without any of the pulling and yanking you'd have to do to get your hair into one ponytail holder.
And if tying turns out to be way to complicated, just grab a satin-lined turban, like this one from Loza Tam, which requires absolutely zero skill to pull off.
Click HERE to read more from Refinery29


Loading ...