Welcome to Unfiltered, where we give our honest, no-B.S. reviews of the most buzzed-about beauty products, brands, and services on the market right now.
"Thanks, it's Zara" is the fashion world's polite way of taking a compliment. And this month, that sentiment will extend to a lot more than $100 winter coats and stylish boots. The retailer just announced a line of makeup products — including 12 on-trend matte lipsticks and liners with serious fashion street cred.
If the mix of rich reds, deep berries, and creamy nudes wasn't cool enough, the velvety-matte formula comes wrapped in Instagram-ready tubes that were inspired by 35mm film. Of course, like any Zara release, they're also affordable – ranging from $10 up to $26 for a set. Before we got too excited, we asked eight R29 staffers to swipe on almost all of Zara's Ultimatte lipsticks and give their honest opinions. Read their thoughts, ahead.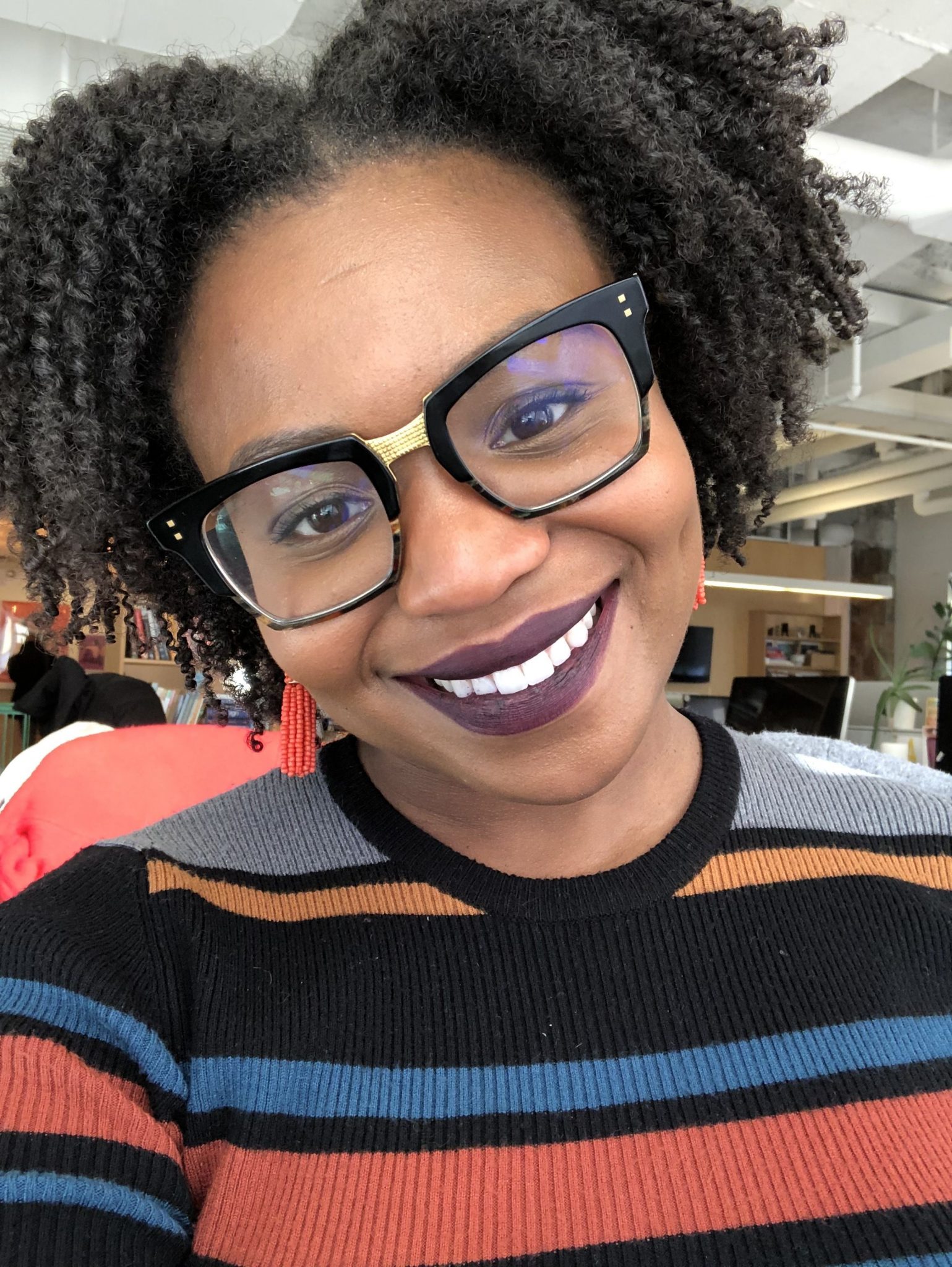 Jessica Cruel, Deputy Beauty Director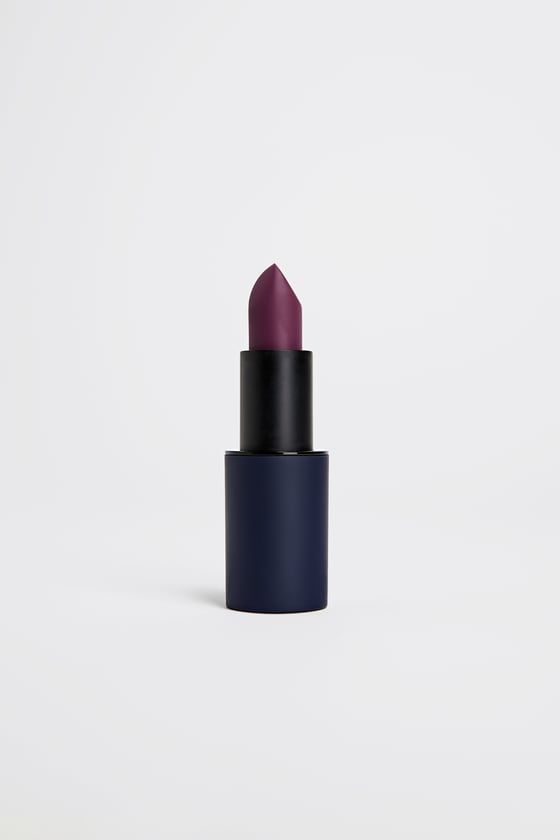 I Tried:
UM12
The Verdict: "I love the color of this plum lipstick — the almost-black shade of purple reflects my winter mood perfectly. I will say that the creamy color settled into every chapped area of my lower lip, making the finish a little spotty. Next time, I'll definitely take the time to do a lip scrub before swiping on this formula."
ZARA BEAUTY ULTIMATTE UM12, $12.9, available at Zara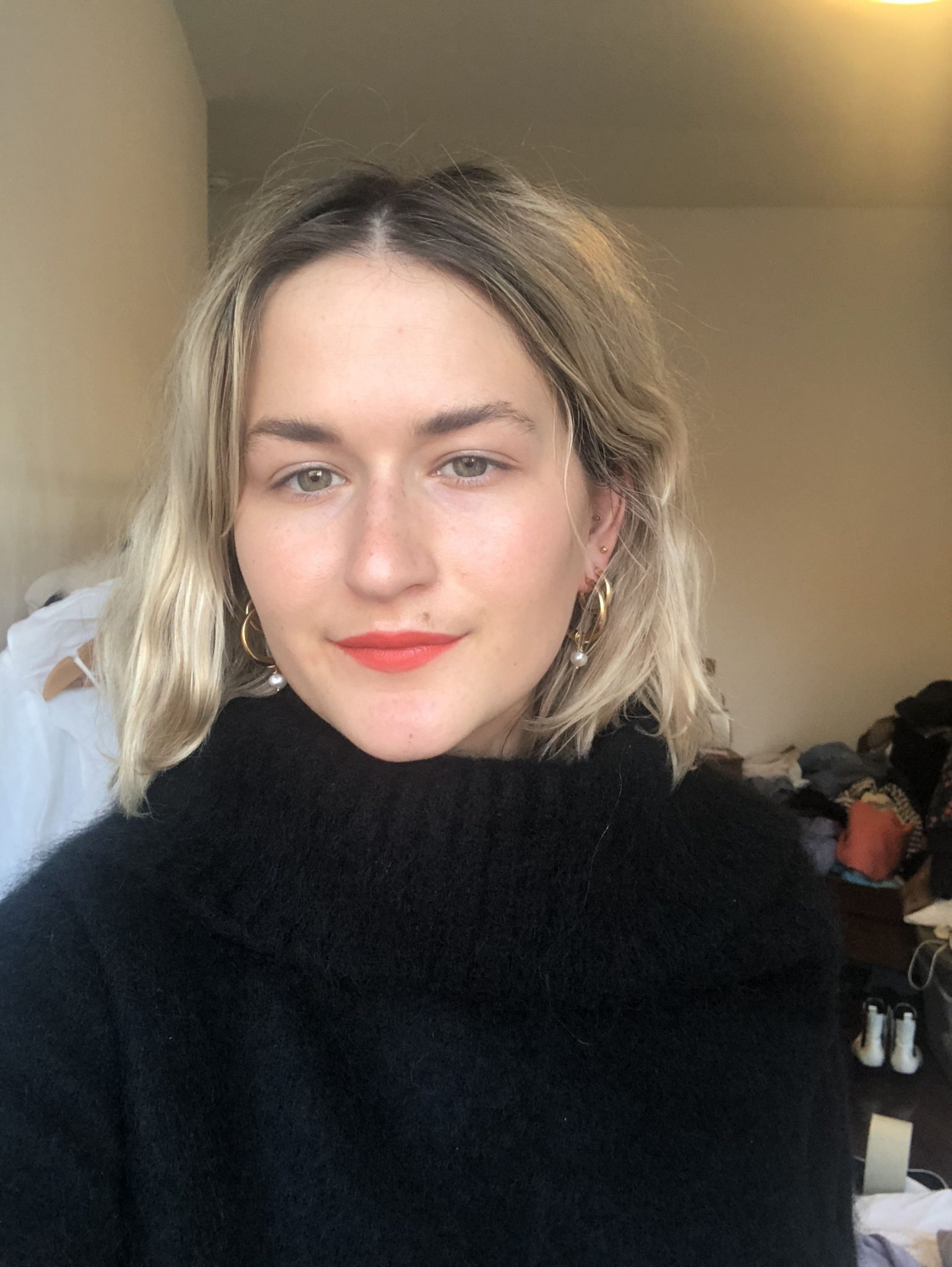 Eliza Huber, Fashion Market Writer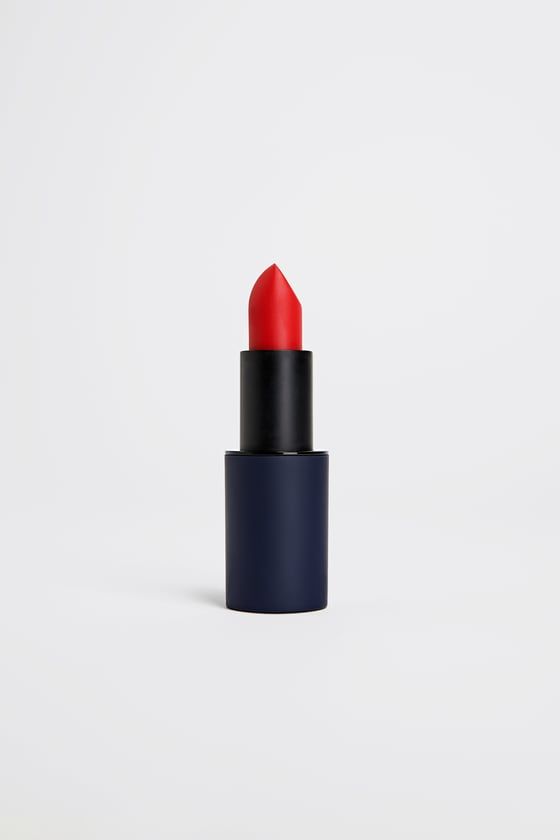 I Tried: UM17
The Verdict: "Honestly, I'm not a huge lipstick person — I've never been one to use anything more than lip balm or nude gloss. But for someone who's super inexperienced, Zara's new lipstick was really easy to put on. It stayed on well throughout the day and by the time I was heading home from work, it still had a nice stain look to it. While I might not opt for coral again in the middle of winter, this will definitely be a good option once spring rolls around again."
ZARA BEAUTY ULTIMATTE UM17, $12.9, available at Zara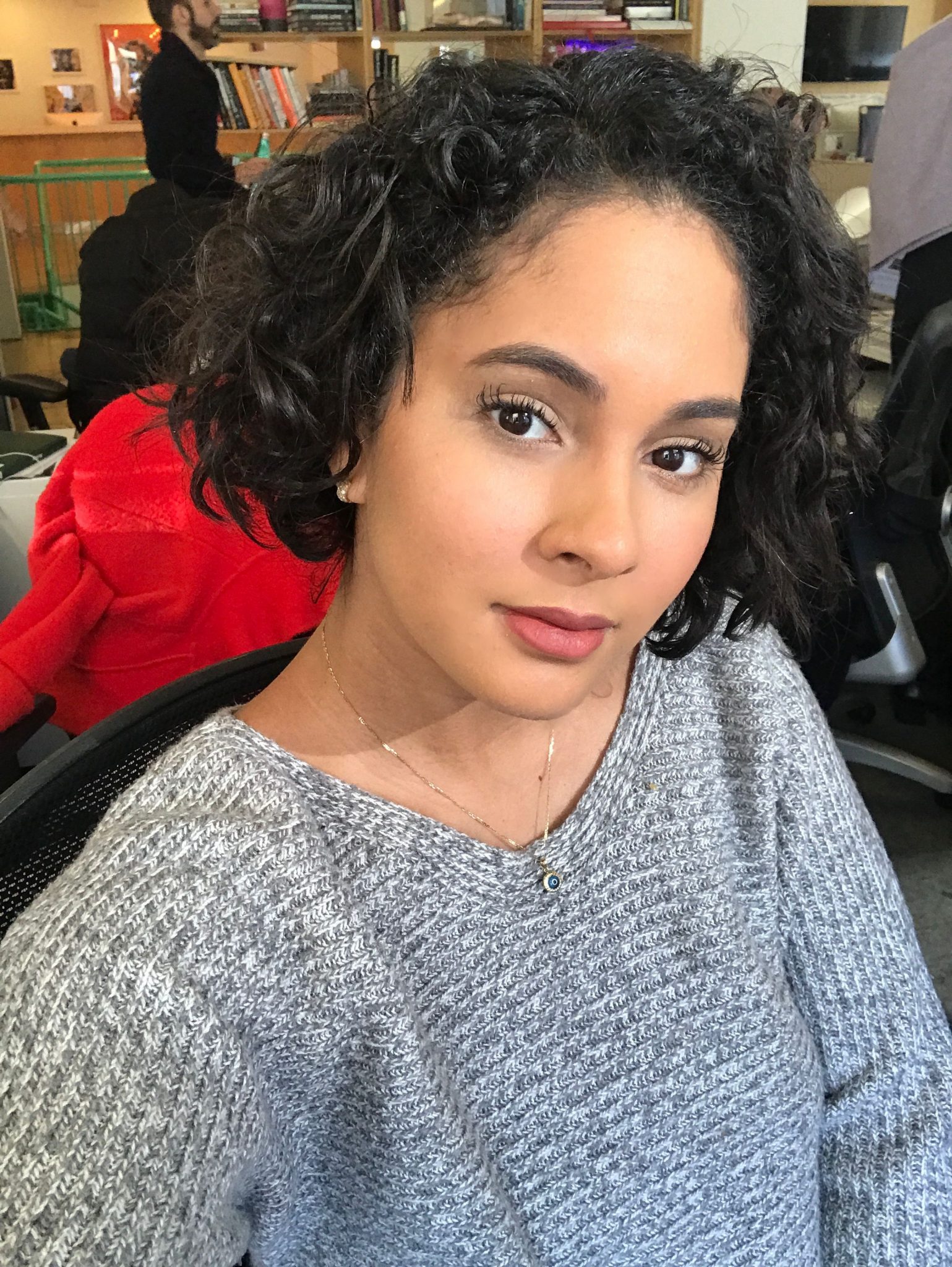 Thatiana Diaz, Beauty Writer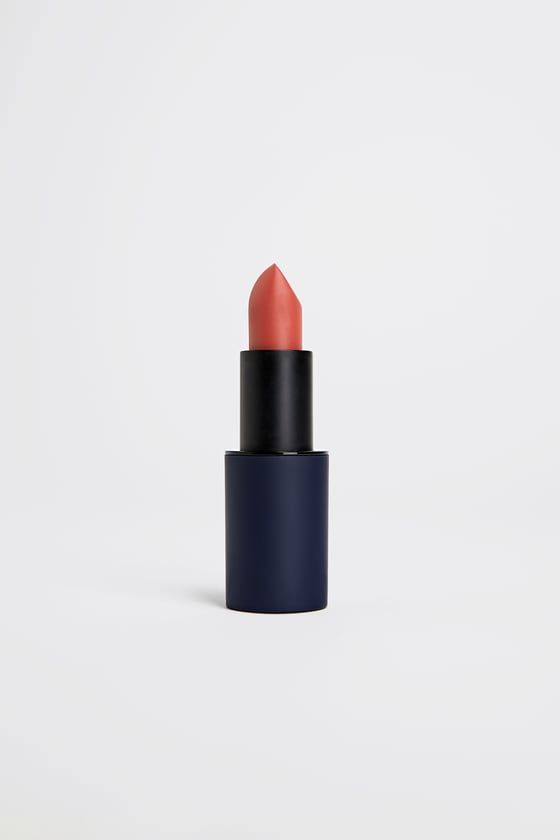 I Tried: UM03
The Verdict: "It's so hard to find the right nude color, and this shade was godlike. I'm pretty sure I even heard an angel choir go ' ahhhhh' when I rubbed it on. I will say that the formula is extra creamy, so it's important that you apply it carefully or you've got yourself a real mess. Overall, I'm a fan."
ZARA BEAUTY ULTIMATTE UM03, $12.9, available at Zara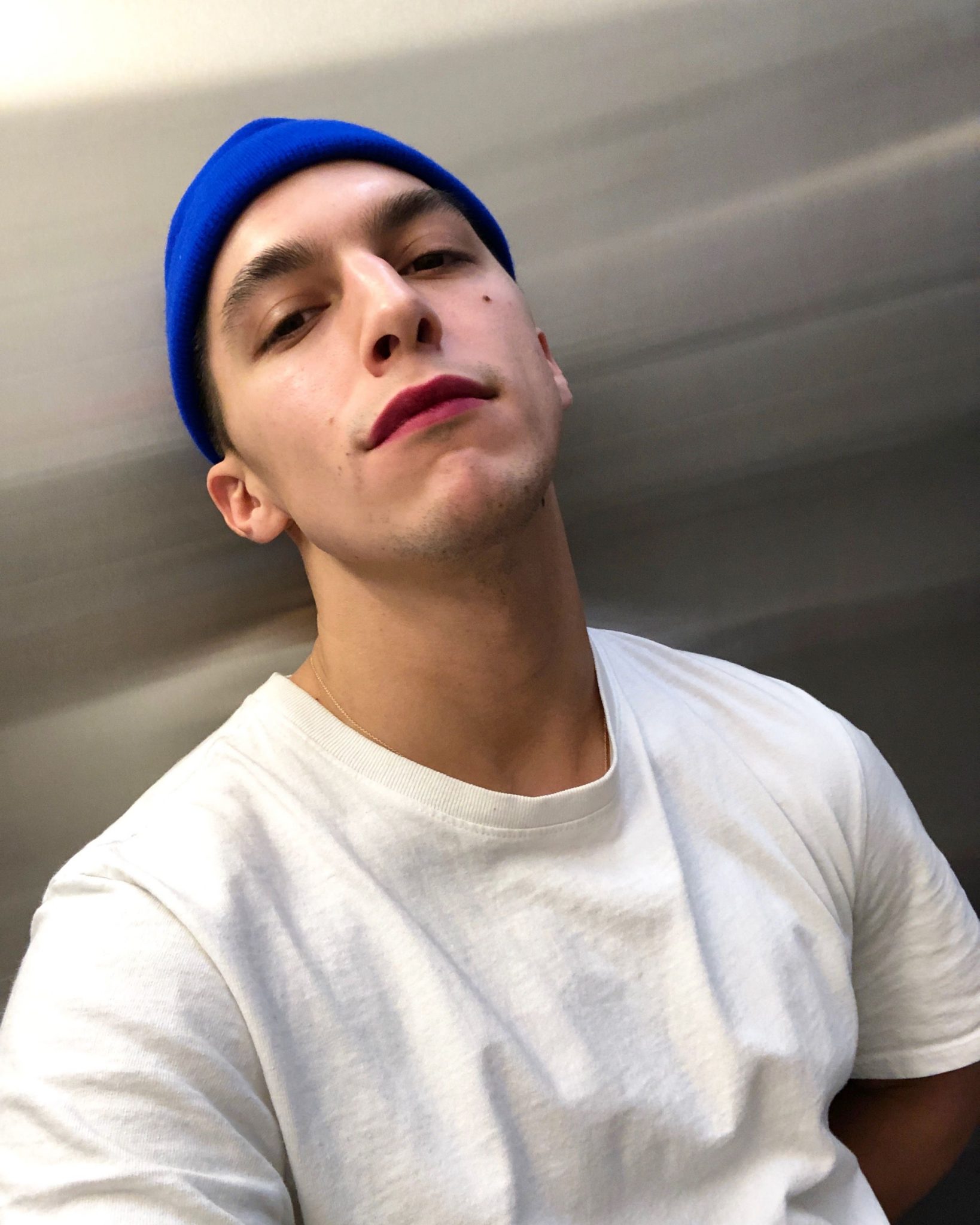 Landon Peoples, Fashion Features Writer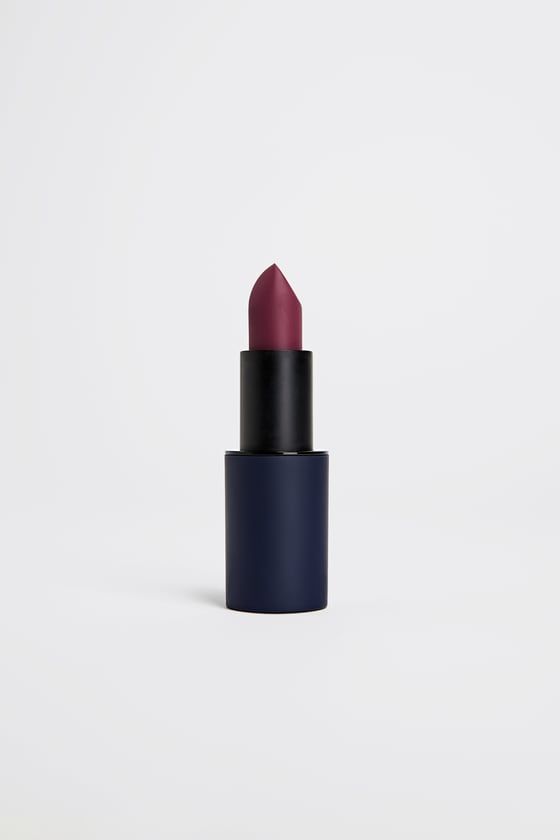 I Tried: UM11
The Verdict: "I'm not an everyday lipstick wearer — and I didn't leave this on for too long — but I've dabbled in some matte lips in the past. It was good because it went on smooth, smells amazing, and was pretty easy to apply without a mirror. And it did stay. But despite its sharp hue, it was thin — meaning I had to really lay it on — and it came off pretty easily. I'd definitely buy, but I want to know more about it (in terms of ingredients and the sustainability of its packaging)."
ZARA BEAUTY ULTIMATTE UM11, $12.9, available at Zara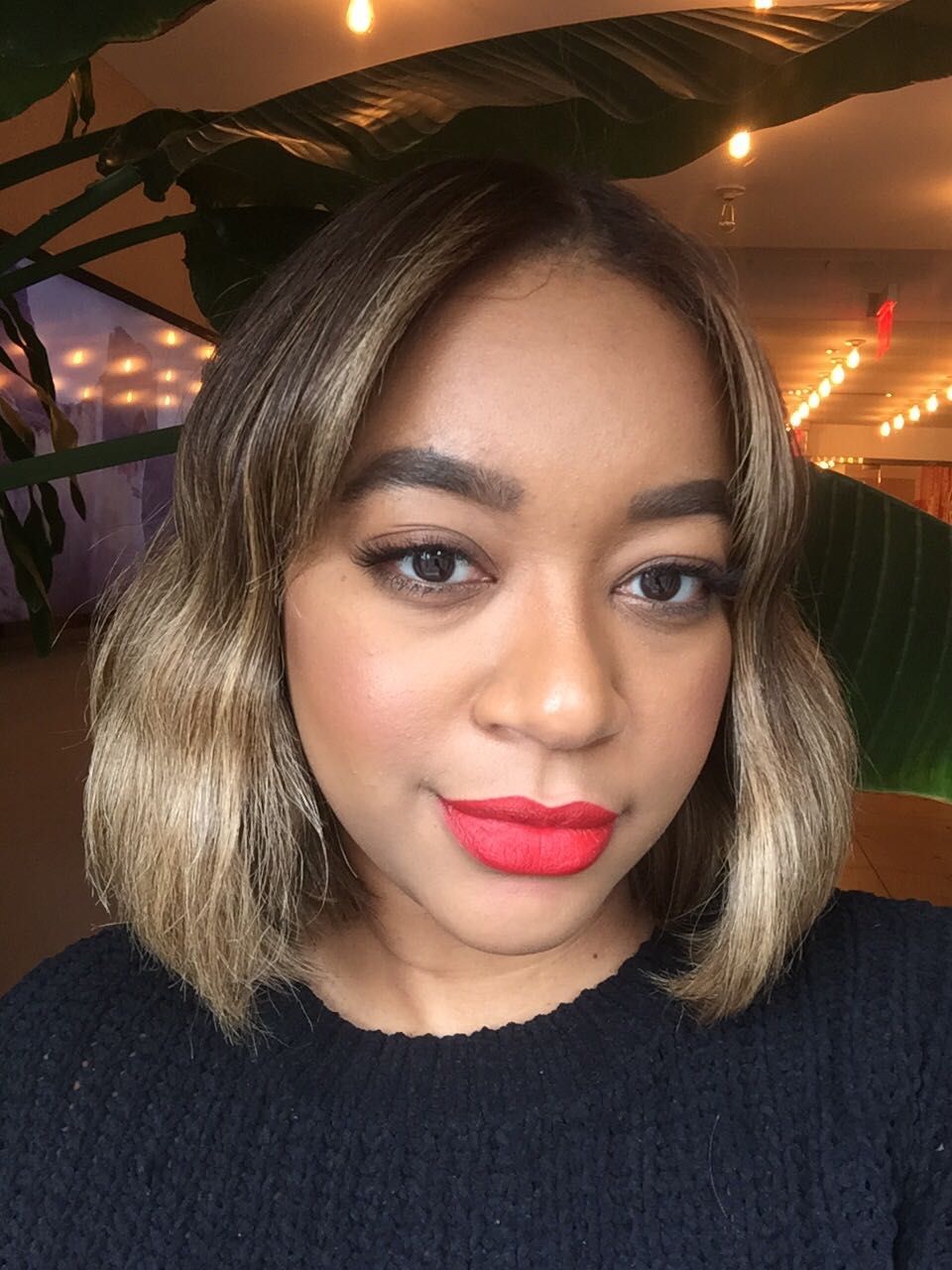 Aimee Simeon, Beauty Writer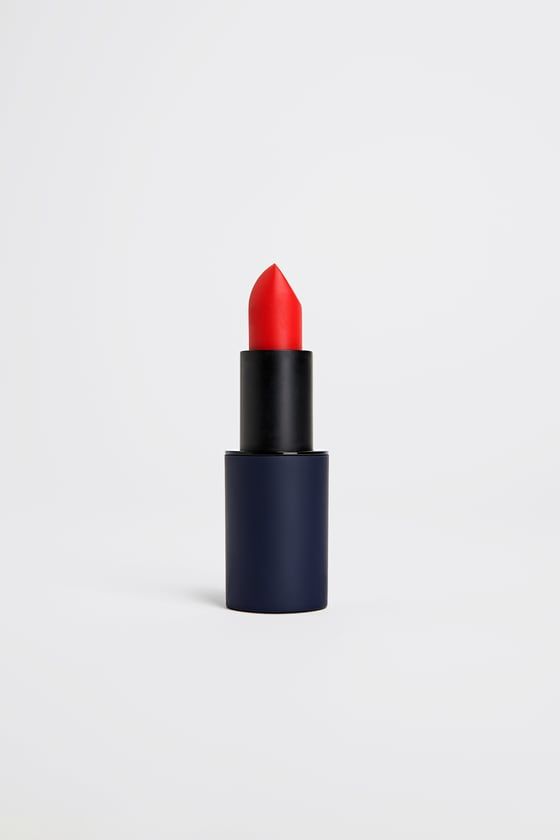 I Tried: UM16
The Verdict: "I loved the punchy red color, which is vibrant enough to wear year-round. The bullet has a sharp rounded tip which allowed me to perfectly outline my lips. It went on like silk and settled into a moveable matte finish I wasn't mad at. The formula isn't thick or tacky, and it won't adhere to your lips like a MAC bullet or a Maybelline liquid lipstick would. So, if you're seeking longevity — this ain't it. But if you're waiting on that long-as-hell Zara line and just want to pick up a fun color to match your outfit, then I say go for it."
ZARA BEAUTY ULTIMATTE UM16, $12.9, available at Zara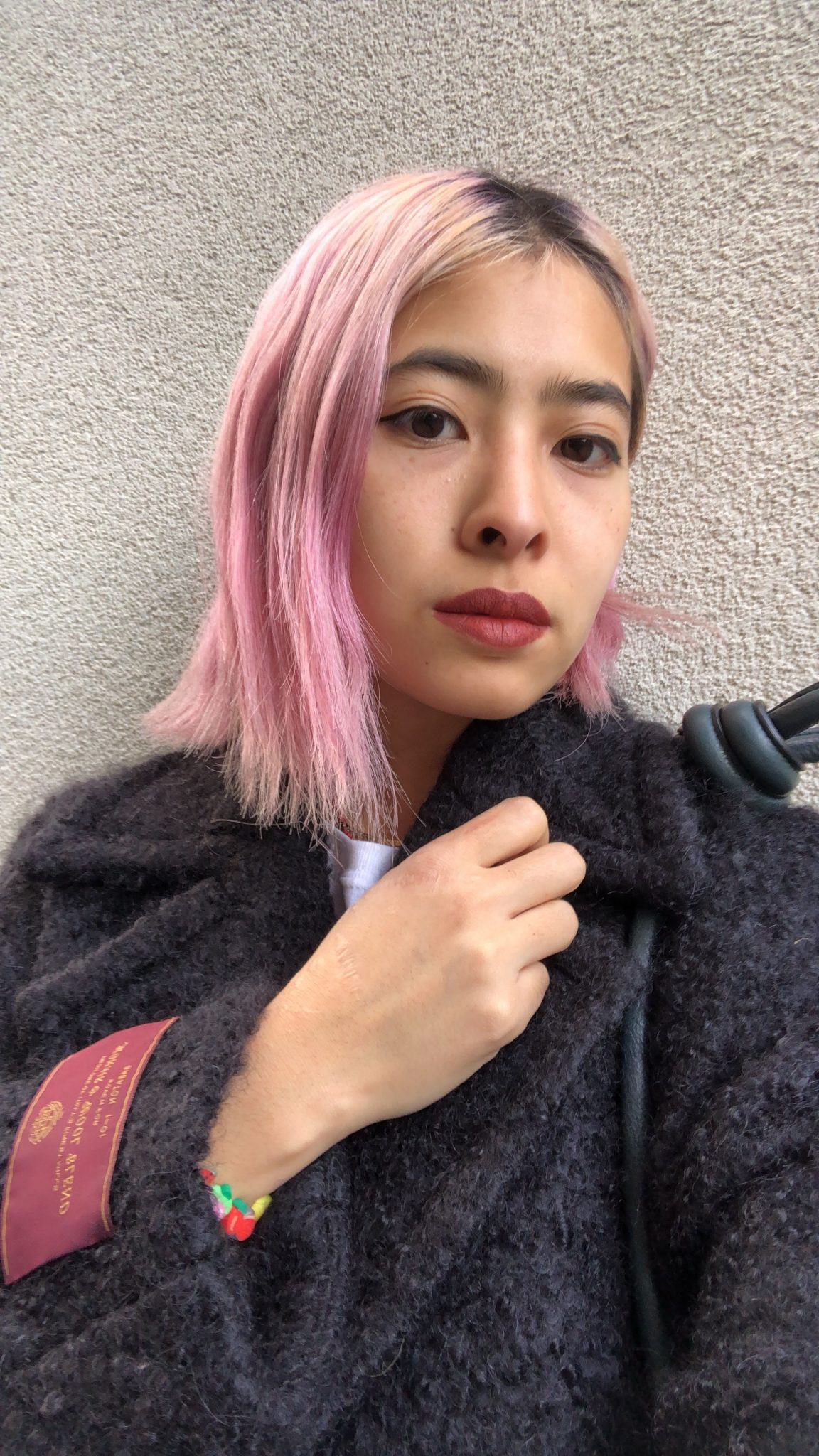 Michelle Li, Associate Stylist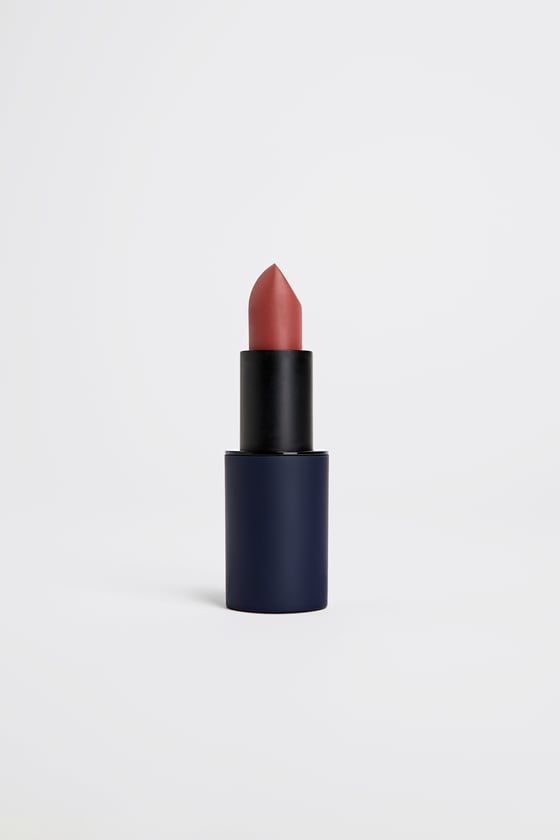 I Tried: UM04
The Verdict: "Whenever I ask my mom for chapstick, she ALWAYS hands me her lipstick. She is a strong believer that lipstick also hydrates your lips, which hasn't been the case for me until I tried this one. It's super creamy, but not shiny, and I loved the color and cupcake-like smell."
ZARA BEAUTY ULTIMATTE UM04, $12.9, available at Zara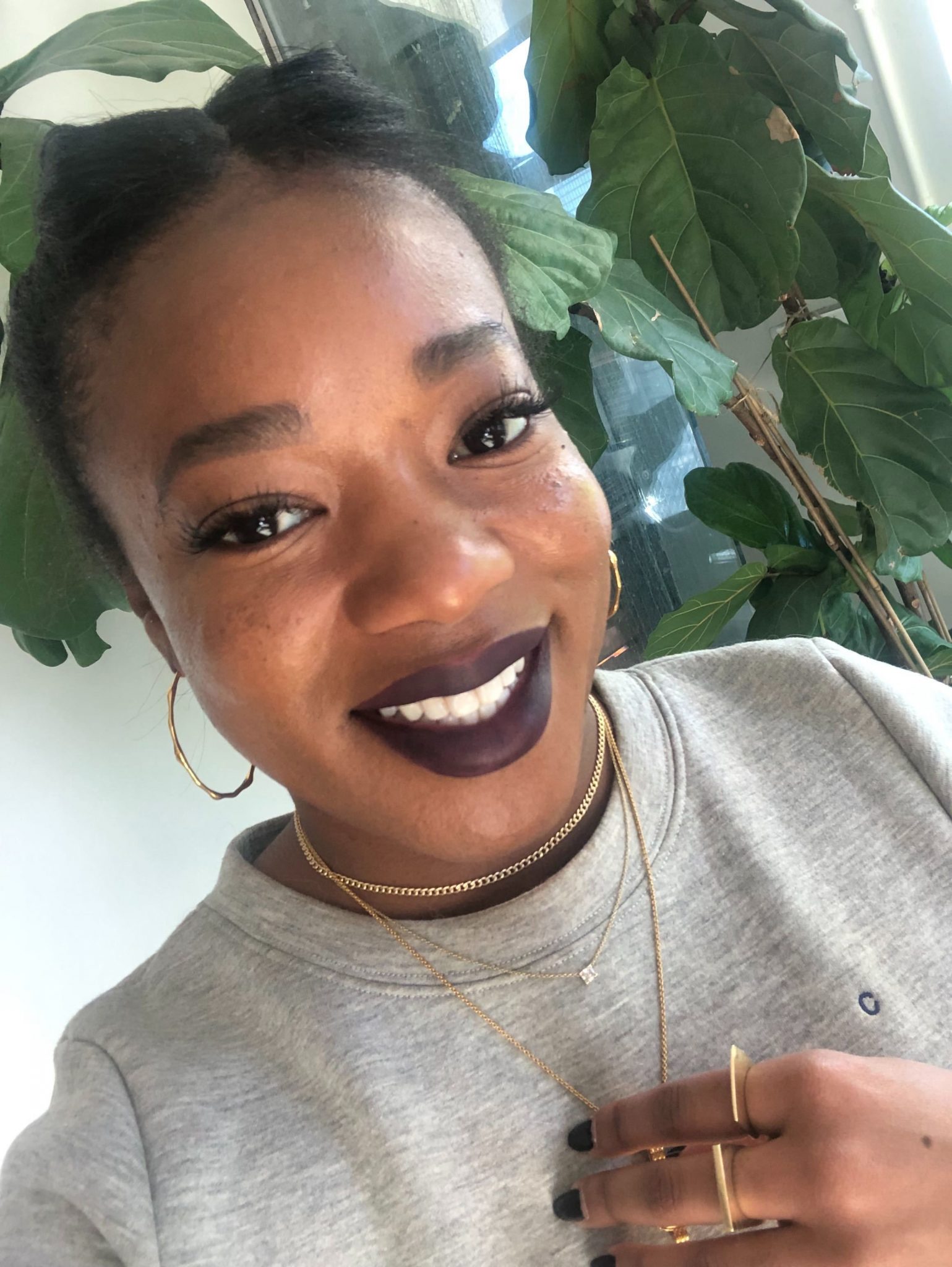 Channing Hargrove, Fashion News Writer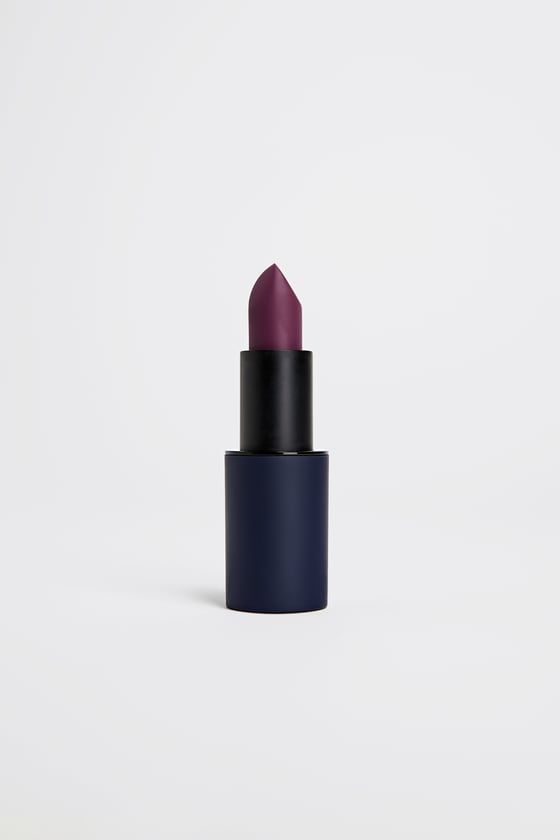 I Tried:
UM12
The Verdict: "I appreciate that the pointed bullet makes it easy to line my lips before filling them in with color. This dark shade was the perfect amount of 'daytime drama' and the formula felt comfortably light on my lips. I didn't have to apply a lot to get good color payoff — and I'm also a huge fan of the smell and the film roll tube it comes in."
ZARA BEAUTY ULTIMATTE UM12, $12.9, available at Zara

Rachel Lubitz, Senior Beauty Writer

I Tried: UM06
The Verdict: "Honestly, when was the last time you were truly impressed with a fashion retailer's makeup line? For me, it has been… never. So I was obviously skeptical of these Zara lipsticks, but they ended up proving me wrong. The formula is rich and luscious. The color I chose was divine — a shade I'd describe as strawberry, with hints of both red and pink. I was ready for this to get all over my coffee cup, but a few hours later I looked over and saw just a slight lip print on the rim. I'm astounded the stuff costs less than $15. My only complaint is that I wish the lipsticks had cheekier names."
ZARA BEAUTY ULTIMATTE UM06, $12.9, available at Zara
Click HERE to read more from Refinery29


Loading ...