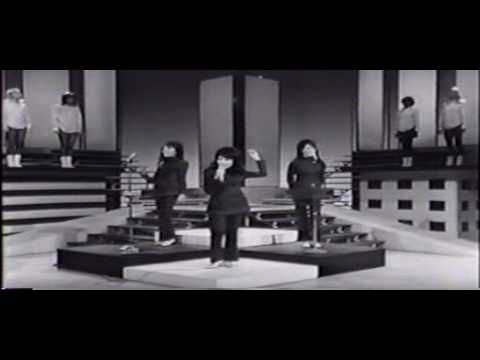 Your wedding should be — and usually is — one of the happiest days of your life — but planning one can be hard work. Thankfully, whether you're sparing no expense for a lavish affair with 300 of your closest friends or jetting off for a super-intimate and romantic ceremony, you and your love don't have to spiral into a pit of party-planning misery.
Simply take note from those who have been there —22 real couples who have tied the knot (or plan to soon) in their own special way. Trust: These lovebirds know what's up when it comes to unique nuptials and have provided their own top dos and don'ts — and wedding pictures! — that will ensure you'll have nothing to worry about when it comes time to seal the deal with a kiss.

DO "Be a guest at your own wedding. Be in the moment the day of. Even though you've been anticipating and planning, don't analyze and fixate on if it's going according to plan or on what's coming next. Be present and enjoy the celebration as it comes. That will make the day stick best in your memory and allow you to actually enjoy it and have fun!
"[Also,] lie. Okay, that sounds really shady but what's also shady is the fact that every florist, bakery, and vendor will charge three times as much if you mention the word 'wedding.'"
— Piera Gelardi & Philippe von Borries, married February '05
Photo: Courtesy of Piera Gelardi

DON'T "…wear too much makeup. My biggest regret was feeling my eyeshadow was too heavy during the ceremony."
— Shawon Kinew & Jesse Howell, married July '12
Photo: luckygirl photography

DO "Hire a GREAT photographer…not good, but great. Even if you keep it simple, like I did, I can't think of anything more worth the expense than beautiful images to share and look back on. Our wedding was small, but the gorgeous photographs (taken by Anna Moller) made it feel larger than life."
— Christene Barberich & Kevin Baxter, married August '12
Photographed by Winnie Au

DON'T "…go overboard splurging on your dress. Perhaps I'm just thrifty, but I can't justify spending tens of thousands on a dress you will wear for one day. Especially when you're going to be the most glowing, stunning woman in the room, no matter WHAT you wear. I got my dress, a Watters sample, at The Bridal Garden, a non-profit in NYC, for $750. Looking back, I don't go gaga over my dress in pictures, but I also don't regret the purchase (and the savings) at all!"
— Katie Hintz-Zambrano & Horacio Zambrano, married September '09
Photo: Cly Creations

DO "Make sure you still look and feel like yourself — not some weird wedding-ized version. I wore my hair down, did my own makeup, nixed the veil and could not — would not — wear a classic wedding gown. I wore a white Ralph Lauren bias-cut slip dress instead — it was the year after Carolyn Bessette-Kennedy wore hers, and she was my style idol. Even though I was all about ease, I still felt like the fantasy-me, which still makes me happy — 16 years later!"
— Susan Kaplow & Mark Healy, married September '97
Photo: Courtesy of Susan Kaplow

DON'T "…procrastinate. I can't believe I've been engaged for eight months and haven't done a thing! Also, if you have an all-consuming job, it may be best to manage your own expectations of just how glamorous and finely tuned it will all be. I will either be pushing my date back or possibly even hitting City Hall at this point!"
— Brenna Egan & Carle Pierose, to be married September '13
Photo: Courtesy of Brenna Egan

DO "Think outside the box! We had a small ceremony and dinner for 35 of our family members, followed by a tequila and taco party for our friends. It was not the traditional setup, but it was perfect!"
— Mayra Castillo & Aja Baxter, married March '12
Photo: Dave Robbins Photography

DON'T "…put yourself into debt to throw a blowout wedding. Too many couples think they need to wow everyone with a fancy affair and spend money they don't have to create this ideal 'fairy-tale' wedding. Don't lose sight of the fact of what's really important in all of the planning: Your commitment to each other and declaring that promise in front of all of your loved ones. An ice-cream sundae bar, extravagant favors, and full orchestra are not what makes a successful marriage. My husband and I got married in a state park and had a BBQ picnic for our reception, with no favors, or crazy centerpieces, or *gasp* decorative chair covers. And every single one of our guests said it was the most fun they had ever had at a wedding. No one fainted at the sight of a bare chair or stormed out yelling about the lack of tulle bags filled with monogrammed M&Ms. In the end, what it really comes down to is enjoying the moment. As long as you two are happy — not stressed out and panicking over insignificant details — your guests will be, too."
— Megan McIntyre & Chris Feltman, married August '12
Photo: Ian Rutter/Haute Capture

DO "Take a day or two to decompress after the wedding hoopla and before your honeymoon to just enjoy each other and get used to being husband and wife before jetting off (plus you'll give yourself some extra time to pack!). Because let's be honest: With family in town and all kinds of emotions running high, weddings can be tiring."
— Julie & Sachin Aggarwal, married September '11
Photo: Courtesy of Julie Aggarwal

DON'T "…forget you love your family. There's going to be drama of some kind — either they're too involved or not involved enough — and it's easy to regress to teenage pouting and shouting. But regardless of how stressed out your mom's face makes you the week before, on the day of your wedding, you'll be grateful to have her with you."
— Rebecca & Andrew Ackermann, married July '12
Photo: Anna Moller

DO be yourself. "Chris and I love Southern food and wanted to make sure that we were having dinner true to who we are. A tip on organizing the dinner is asking for a prix fixe and, sometimes, a spot will even give you a corking option. It's a good way to save some money and makes it way simpler to pay for."
— Annie Lam Berrones & Christopher Berrones, married March '13
Photographed by Jay Diebel

DON'T "…get nail art for your wedding. Let's draw the line somewhere…"
— Pamela Love & Matthew Nelson, married May '12
Photo: Gary Ashley

DO "Play an UPBEAT song when you walk back down the aisle. After your first kiss — and the applause and cheers from your loved ones — the energy in the room is so exciting that a slow romantic song might feel out of place. We chose 'Be My Baby' by The Ronettes, which made us even giddier and helped get the party started."
— Joanna Goddard & Alex Williams, married August '09
Photo: Courtesy of Max Wanger

DON'T "…send out an announcement without a registry. Though we wanted to celebrate with our friends and family, we also wanted it to be personal — just the two of us. We were married at the City Hall in Brooklyn, NY, with one of our best friends as a witness, went straight to work afterward, then sent out an announcement later that weekend. What we didn't expect was the aftermath….
We didn't expect presents from our friends and family. What we realized was that they insisted on getting us presents whether we were registered or not. Better to tell them what you want!
Don't get married and go straight to work: This is obvious. We've been together for so long that it always felt like we were married. It wasn't until that weekend that we had time to happily reflect on what had actually happened earlier in the week.
Don't have your witness be in charge of taking photos: Don't ask your witness to use your complicated camera so that they end up only being able to take four photos. A point-'n'-shoot will do. Or just hire a photographer that you have you don't have any emotional ties to you."
— Sidney Prawatyotin & Sean Dougherty, married August '11
Photo: Courtesy of Sidney Prawatyotin

DO "Make the wedding a weekend. More than half of our guests had to fly in — some as far as Japan and Africa — so we wanted to give everyone a full weekend to really enjoy ourselves and give us enough time to spend with them. We picked a scenic location — Asbury Park, N.J., on the Jersey Shore — over Labor Day weekend, we scheduled a welcome reception with open bar the night before the wedding, and we hung out with guests throughout the weekend. It gave everyone the opportunity to make a real trip out of their journey to our wedding and it gave us the opportunity to talk to our guests, rather than only say hi to them in the whirlwind of our wedding."
— Regine Labossiere & Daniel De Simone, married September '12
Photo: Courtesy of Weddings by Two

DON'T "…be a bridezilla. There is nothing uglier than a stressed-out, grumpy bride. Roll with the punches and try to enjoy every minute of the event even if things don't go according to plan…because they never do! When walking down the aisle, my dad told me to put a big smile on my face. I'm happy he did because I've seen so many nervous brides walk down the aisle with a look of fear on their face and thought to myself, 'If only she would smile right now she'd be much happier with the photos of herself!'"
— Roanne Adams and Johnny Wahba, married August '10
Photo: Courtesy of Roanne Adams

DO "Pick the right one. My mom always gives the best advice and she told me early on the most important thing is marrying the right person and not getting too caught up in planning the wedding. Of course, we want it to be beautiful (and perfect), but I am so thankful that I am marrying Greg and everything else is secondary."
— Jodie Snyder & Greg Morel, to be married April '13
Photo: Courtesy of Jodie Snyder

DON'T "…freak out if things don't go as planned. For instance, if your cake doesn't look quite like it was supposed to, hopefully, it at least tastes good! Or if your red suede shoes dye the bottom of your wedding dress — hey, an ombré train is pretty cool. Take it as it comes and just have fun."
— Christy Kurtz & Chris Harmon, married October '12
Photo: Nina Westervelt/MCV Photo

DO "…celebrate both cultures by bringing in elements of each, if you're marrying someone from another [background]. It makes both families feel welcome, and your guests will love it! Try readings in two languages, special music or dance, or traditional food from both cultures. And if you can't fit it all into one night — have two receptions!"
— Katie & Yohannes Tilahun, married September '12
Photo: Courtesy of Katie Tilahun

DON'T forget about a backup plan. "I have very few regrets from my wedding, but one thing that I would stress is: Have a "plan B" indoor location for any outdoor events and/or activities! Our rehearsal dinner was by the beach under an open pagoda; I figured that even if it rained, at least we'd be covered (it was the end of June, for heaven's sake!). On the day of, it was essentially a hurricane — cold, wet mist was billowing off of the ocean and right onto all of our family friends who had flown in for the weekend. We made the best of it with lots of extra jackets (and lots of BBQ and beverages!), but I would definitely recommend to any future brides to have a solid backup plan. You won't be sorry that you did!"
— Tara & Neil Rasmus, married June '11
Photo: Julian Mackler

DO "A destination wedding — it helps with the head count, everyone who's is coming will be very close to you (otherwise, why make the trek?), and it makes it a vacation for all. My motto: The further it is, the closer you are with your guests."
— Nicole Hantas & M. Frank Emanuel, to be married April '13
Photo: Courtesy of Nicole Hantas

DON'T "…get guilted by a million family members to do it their way. I have a huge Iranian family, and every aunt or cousin or whomever (anyone really) all have strong opinions on where it should or shouldn't be and what kind of food we should have, etc. If you start worrying about how to make everyone else happy, you lose sight of what the day is actually supposed to be about."
— Sunny Shokrae & Ryan Eugene Kelley, to be married winter/spring '14
Photo: Courtesy of Sunny Shokrae
By Us
Click HERE to read more from Refinery29.