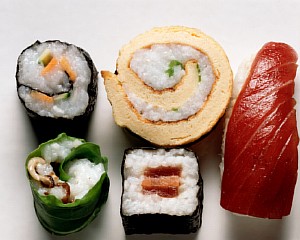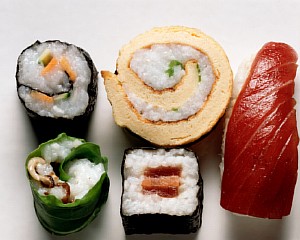 Add these ingredients to your shopping list each week and see the inches drop. Here's how you can make wholesome, nutritional eating part of your lifestyle.
Try and eat these foods that sound fancy, but are rich in nutritional value. For a healthy body, opt for these good-for-you foods:
Cottage cheese
Cottage cheese has whey protein, which releases hormones that tell your brain when you've had enough to eat. Look for low fat cottage cheese variants that posess 80 calories and only 1 gram of fat per 1/2 cup.
Sushi
A piece of sushi posesses 30 to 40 calories and plenty of satiating protein.
Peanut butter
Peanut butter has satisfying healthy fats. Watch your helpings: Two tablespoons has 190 calories.
Hummus
Hummus is high in healthy fat and supplies protein too.
Dried fruit
Dried fruit is loaded with fibre and has barely any fat. But calories are concentrated, so restrict portions to 1/4 cup.
Home made pizza
Toss up your own pizza to control calories because by doing so you are controlling the ingredients. Using lowfat cheese also cuts saturated fat, as the veggies are loaded with fibre.
Herbal tea
A cup of green tea can curb stress, thus preventing overeating.