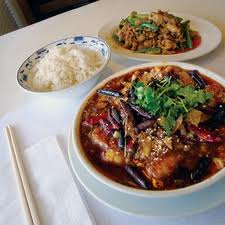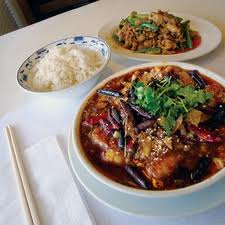 Mushu Beef
Serves 4
Ingredients:
1 lb. beef flank steak or boneless top sirloin or top round steak, cut 3/4″ thick
2 c. white cabbage
3/4 c. bamboo shoots, julienned (may use canned that have been rinsed well in cold water)
3/4 c. wood ear mushrooms, julienned
2/3 c. scallions, sliced
1 tbsp. cornstarch dissolved in 1/4 c. water
8 med. Moo Shu pancakes, warmed
1/3 c. Hoisin sauce
Marinade
2 tbsps each reduced-sodium soy sauce and water
1 tbsp dark sesame oil
2 tsp. sugar
2 cloves garlic, minced
Directions:
Soak mushrooms in 1 c. hot water for 20 mins., or until softened. Drain well. Remove and discard stems. Cut caps into thin strips, to julienne.
Cut beef steak lengthwise in 1/2, then crosswise into thin strips. Stack 3-4 strips at a time, then cut lengthwise in 1/2.
Combine marinade ingredients in a large bowl. Add beef and toss. Refrigerate for 20 mins. Drain beef, discarding marinade.
Heat a large non-stick skillet over med-high heat until hot. Add 1/2 of beef. Stir-fry 1-2 mins., or until outside surface of beef is no longer pink. (Do not overcook.) Remove. Repeat with remaining.
Combine beef, white cabbage, bamboo shoots, mushrooms, scallions, and cornstarch mixture in skillet. Cook, and stir until sauce is thickened and bubbly.
Spread Hoisin sauce on pancakes, and spoon beef mixture down center. Fold bottom edge over filling. Fold right and left sides to center, overlapping.