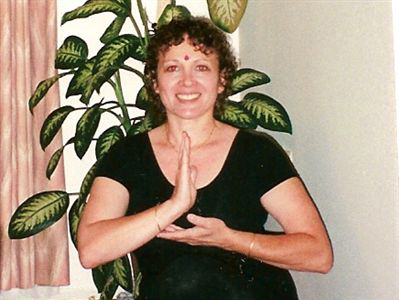 This article was last updated on April 16, 2022
Canada:

Oye! Times readers Get FREE $30 to spend on Amazon, Walmart…
USA:

Oye! Times readers Get FREE $30 to spend on Amazon, Walmart…

In the 1940's movie
Lost Horizon
there is one central character, Chang, who is the guiding force of the entire plot. He doesn't have a lot to say or an overwhelming presence, however, what he does say and how he says it and when he says it, is so powerful that all of the other characters, although much more vocal and prominent, would not be able to fulfill the script without him. Nothing seems to unravel him or rough him up. He's calm traveling through a blizzard down the treacherous trek to save the other characters who have had their plane crash into the snow covered mountain; he's calm when he's held at gunpoint; he's calm when the others are rude and overbearing with questions. He's just plain calm and yet he has a sense of humor all the while dealing with the varied and difficult personalities of the 5 crash victims he's rescued to Shangri La. He's everyone's answer to a prayer, and he's who everyone wishes they had working in their office or had as a loving uncle. Chang is also enlightened-in case I forgot to mention it. That's how he's able to manage all of those challenges. Getting enlightened is no easy task, but take heart. It
IS
possible to achieve one small "e" of enlightenment one at a time on a pretty regular basis if we are willing to learn, stay positive, look for silver linings, meditate, breathe, focus on higher points of thinking and to face our fears, faults and failings with a sense of forgiveness, fortitude and faith. As long as we move, one step at a time without side stepping off the golden path, we can achieve that wonderful state of enlightenment, as long as our goal is to arrive at that pristine threshold beyond the commonplace-Shangri La. Believe…..
Journey To Shangri La, with Acharya Khadi's audio retreat, for an hour of relaxing encouraging words, simple movement and an inner trek to Shangri La. Available at the on-line store and at iTunes as a download.
Acharya Sri Khadi Madama is available for
"Finding Shangri La" Workshops, Consulting and Coaching
to help you apply these principles in your personal and professional life, based on the concepts in her book,
Finding Shangri La: Seven Yoga Principles for Creating Success & Happiness,
available at Barnes & Noble, Amazon.com and at Target on the eReader.
Also as a Mobile App for Microsoft 7 Phones and the Blackberry Playbook.
You may also visit her website at www.yourstrulyyogatv.com
You can publish this article on your website as long as you provide a link back to this page.