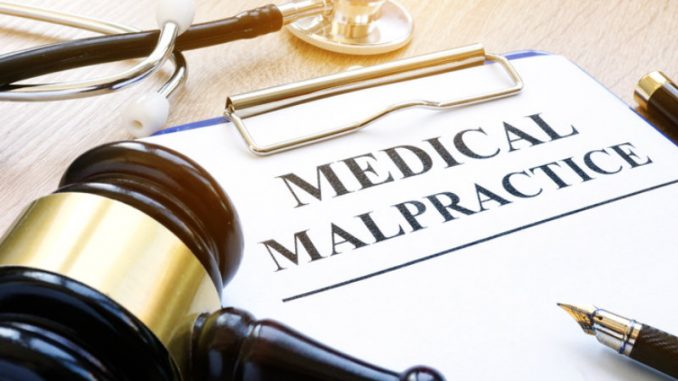 Being a victim of medical malpractice can have life changing consequences. And those consequences don't just affect you, they also affect your family, your ability to work, earn money and you mental wellbeing.
Because medical malpractice happens more often than you might think, it's important to know what to do if you ever become a victim. The entire process can be confusing, with so many laws and regulations that could influence your claim – for Alabama medical malpractice statute of limitations click the link – it's never been more important to have all the facts. Read on for 4 steps to take if you've been a victim of medical malpractice.
Seek medical attention
From new injuries, to the loss of limbs, a birthing injury to something else, if you've suffered at the hands of a negligent medical team your first priority is to seek medical assistance from competent professionals. Your new doctor should either be able to undo the problems that the original doctor caused, give you the correct diagnosis if you believe you are a victim of being misdiagnosis, or provide a new treatment plan if the problems caused are permanent. Your new doctor will perform tests and check your medical records before deciding on the best course of action.
Get your medical records
As with any case, the evidence is everything. And in your medical malpractice case, your medical records with provide plenty of evidence to strengthen your case and act as a record of your poor treatment and experience. The records contain everything from the symptoms you initially experienced to tests (if any) that were conducted, your medical history, prescribed medication, surgical procedures, details of the procedure etc. These records will be able to show if your doctor took the correct course of action. For example if you have a family history of retinal detachment and your doctor does not perform the correct tests to confirm if you're losing your vision, and instead diagnoses poor vision caused by stress or anxiety then your medical records will state this information and prove that your doctor was negligent and did not review your case properly.
Request your medical records before you file for a lawsuit.
Keep a personal record
If you strongly believe that you've been a victim of medical malpractice then start keeping a record of events. Describe the pain you're feeling and if you can't go to work, state how much money you and your family are missing out on each day. Explain how this error has impacted your life and your mental and physical wellbeing.
Get in touch with a personal injury lawyer
If you decide to file a case then you must act as quickly as possible. And it's recommended that you don't represent yourself. Medical malpractice cases are notoriously complex, so its best to have an experienced attorney on your side who can deal with every aspect of the case. From handling the evidence to dealing with contact from insurance companies and other parties.