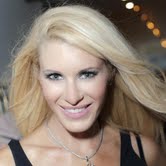 This article was last updated on April 16, 2022
Canada:

Oye! Times readers Get FREE $30 to spend on Amazon, Walmart…
USA:

Oye! Times readers Get FREE $30 to spend on Amazon, Walmart…

Stacey Dombrowsky is a registered psychotherapist, addictions counselor, spiritual transformational coach, and producer and host of Mind Matters. However, there is much more to her than meets the eye. In the past, Stacey battled an eating disorder, a battle that she has since won and recovered. Stacey previously owned "Fancy That", a gift store.
Stacey Dombrowsky is also a dedicated philanthropist, her most memorable contribution being raising funds and awareness for children and adolescent mental health in the region. She climbed Mount Kilimanjaro in Africa in 2010 to raise funds and awareness for York Region's leading mental health facility, Markham Stouffville Child and Adolescent Mental Health Hospital. Dombrowsky completed the trip with 18 other people, the endeavor raising half a million dollars all together. Not only did Stacey raise the $10,000 required to participate in the expedition, she went all the way to the top, conquering Kilimanjaro like she has conquered her past.
Dombrowsky had a near death experience in 2010. Six months before the mountain trek she fell off of a horse in St. Martin. The horse raced along a mountainside, where Dombrowsky faced a downward fall to the rocks, trees, and cactuses down below.
"I remember part of what happened," she recalled at a café at the Promenade Mall, "and my whole life passed before me in that moment. At that time, I prayed not to die." She blacked out, broke a rib, and had a concussion. Stacey suffered whiplash and thought she had broken her neck, but instead tore up her back all the way to her buttocks. In the accident, she injured her hips. If she wasn't in tip top shape, she would have been a lot worse. "I don't remember what happened after the fall," she continued, after sipping her drink. "My whole life changed after that."
From that moment onwards, she went through a rebirth, becoming a realized soul. Stacey had mystical experiences, bringing her to the realization that she is an Indigo Adult. At such a juncture in her life, Stacey went to school and became a therapist, determined to recover from her past eating disorders. Stacey studied Addictions at McMaster University and then went to Transformational Arts College to study Psychotherapy. Stacey is also a member of the Canadian Professional Counselors Association. Stacey's practice is based in Markham, and it is here that she treats addiction, anxiety and depression amongst many other things through the power of mind body therapy. Her greatest achievement is when she can help her clients heal. She also works with a naturopathic doctor.
"I want to reach out to others," she spoke to me with intent, "not narcissism but into the world to help people." She now feels her life is a mission to create freedom for those with addiction. She wants to help transform, awaken, and motivate others. Dombrowsky took that death scare in St. Martin as an auspicious sign to renew herself.
Stacey puts her renewing energy into each person she treats, helping others gain insight into their lives and behaviours. Stacey wants others to feel empowered by her treatments and sessions. "How I leave people feeling is more important than what I can say or do."
—
Stacey Dombrowsky, RIHR, RPC
Psychotherapist & Addictions Counsellor
Producer & Host of "Mind Matters" Rogers TV
Website: www.lovenlife.ca
Join Stacey on Facebook: http://www.facebook.com/StaceyLovenLife
Follow her on Twitter: @StaceyLovenLife
"The definition of insanity is doing the same thing over & over again & expecting different results."
Albert Einstein
Paul Collins
Author of
Mack Dunstan's Inferno/ Mystery of Everyman's Way
Contact Paul Collins on
http://www.facebook.com/#!/authorpaulcollins
You can publish this article on your website as long as you provide a link back to this page.