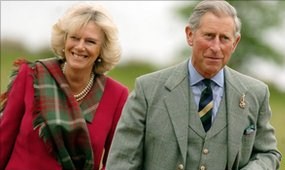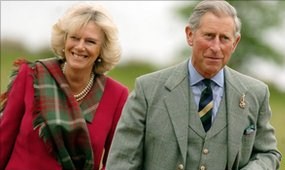 The Price of Wales, Prince Charles and his wife, the Duchess of Cornwall, Camilla will visit South Africa next month after making a trip to Arab countries in the Gulf, the British High Commission in Pretoria has told on Thursday.
The Duchess of Cornwall will have a separate flight to South Africa and meet Prince Charles there. The plan is to visit townships and community projects in South Africa during a tour of two Commonwealth countries next month. It has been stated that the trip will aim to focus on job creation, investment, education, disadvantaged people and environmental issues. It is planned to take place at a very crucial time just a month before the Durban Climate Summit.
The official visit to Tanzania will be a part of the 50th anniversary of independence celebrations from the UK. Prince Charles has recently taken the charge as president of World Wildlife Fund (WWF) in the UK, and is focused strongly on the charity's work to protect endangered species and fragile ecosystems. The duchess will make visits to child literacy programmes in both countries.
During their visit to Cape Town, Johannesburg, Pretoria and KwaZulu-Natal, the acting head of state, President Jacob Zuma will likely to get the honour of hosting them.
In Tanzania they will meet President Jakaya Kitwete at his residence in the country's capital, Dar es Salaam.
Before the Commonwealth tour, which will be from November 2 to 9, Prince Charles will make a short visit to Kuwait and Qatar on October 31 and November 1. He will go to Kuwait to attend the celebrations of the 50th anniversary of independence as the guest of the Amir and the Crown Prince, and will then a short visit to Qatar to have discussions with the Emir. The agenda for visit will be comprised of economy, trade and the Arab Spring for both meetings.
During the past times, the official visits of Prince Charles include a visit to South Africa in 1997 and Tanzania in 1984. While Camilla, has this opportunity to have an official trip to South Africa with the added attraction of going to Tanzania for the very first time.
The article viewed on Oye! Times at www.oyetimes.com